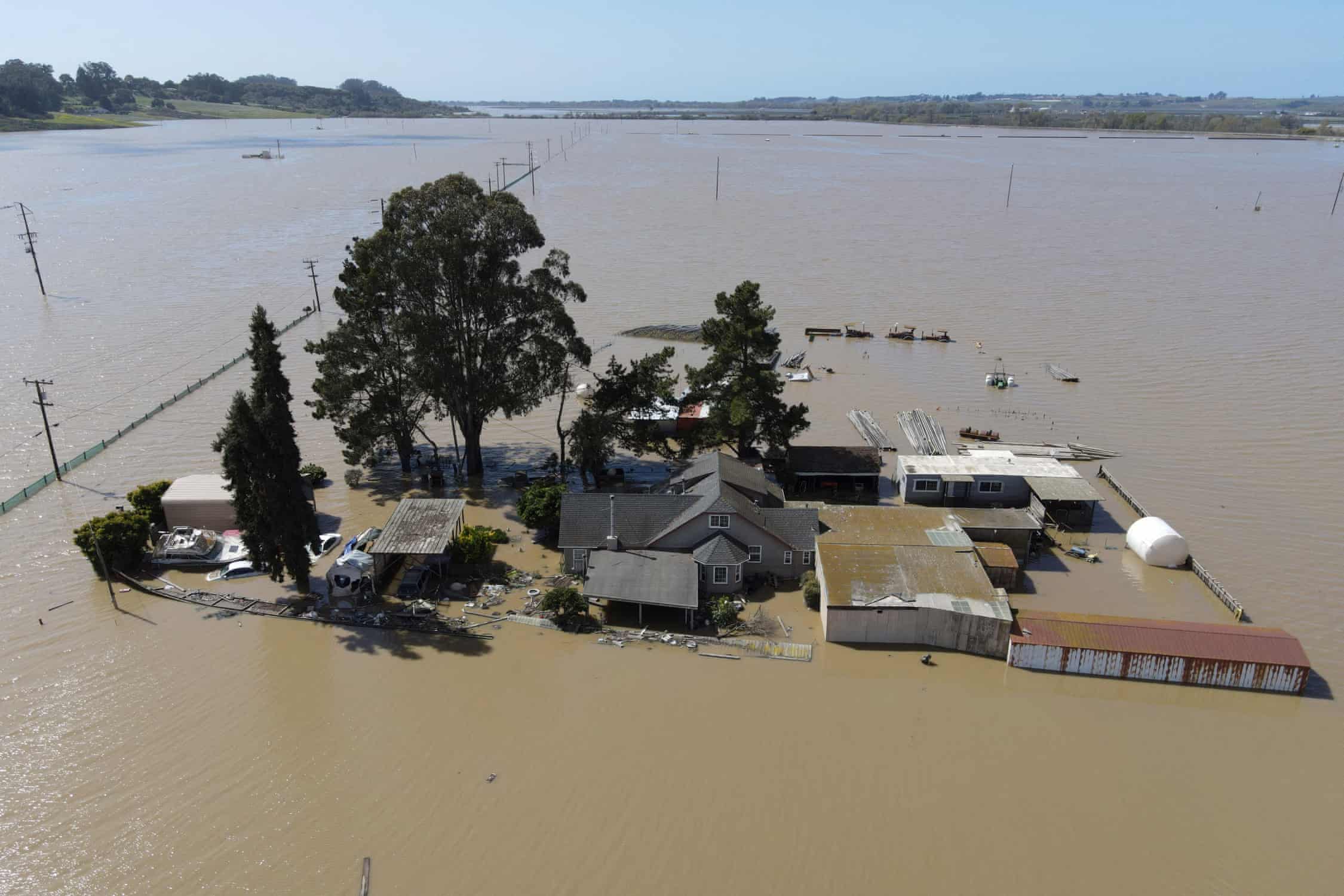 Gertrudis Rubio stepped into the darkness, pushing through the rushing water that slung rocks against her shins. There wasn't enough time to grab essentials or documents – rapidly rising waters were already waist-high and surging through the small community in Monterey county. Rubio and her family of eight had little time to lose.
"It has felt traumatic," she said. "The water came and destroyed our house. It destroyed everything."
Just after midnight on Friday, sirens wailed through the town of Pajaro, warning residents it was time to leave. Engorged by unrelenting rains, the river that snakes alongside the community had escaped its banks and ageing levees ruptured against the weight of the furious waterway. Parts of the town were quickly steeped in brown-tinged water deep enough to submerge cars, inundate key infrastructure and soak homes, leaving thousands displaced.