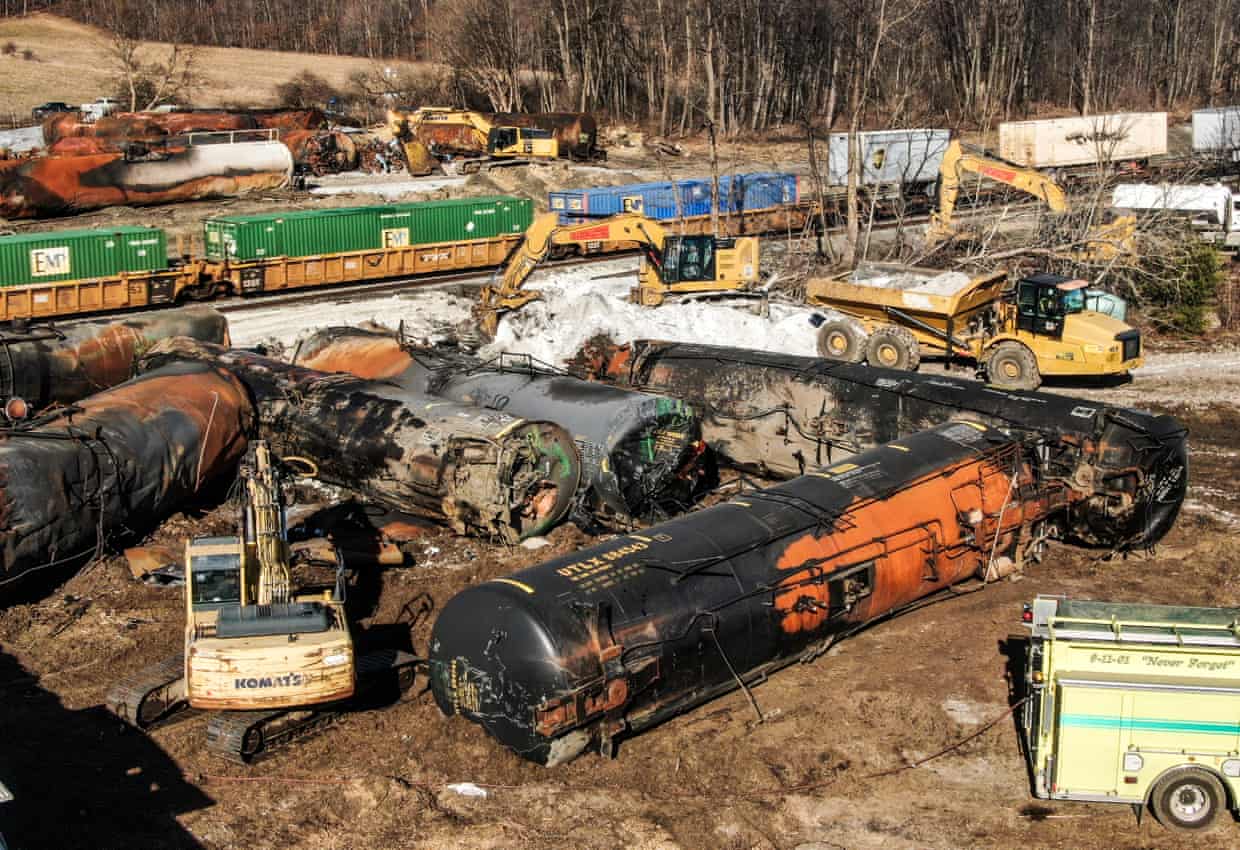 Newly released data shows soil in the Ohio town of East Palestine – scene of a recent catastrophic train crash and chemical spill – contains dioxin levels hundreds of times greater than the exposure threshold above which Environmental Protection Agency (EPA) scientists in 2010 found poses cancer risks.
The EPA at the time proposed lowering the cleanup threshold to reflect the science around the highly toxic chemical, but the Obama administration killed the rules, and the higher federal action threshold remains in place.
Though the dioxin levels in East Palestine are below the federal action threshold and an EPA administrator last week told Congress the levels were "very low", chemical experts, including former EPA officials, who reviewed the data for the Guardian called them "concerning".
The levels found in two soil samples are also up to 14 times higher than dioxin soil limits in some states, and the numbers point to wider contamination, said Linda Birnbaum, a former head of the US National Toxicology Program and EPA scientist.