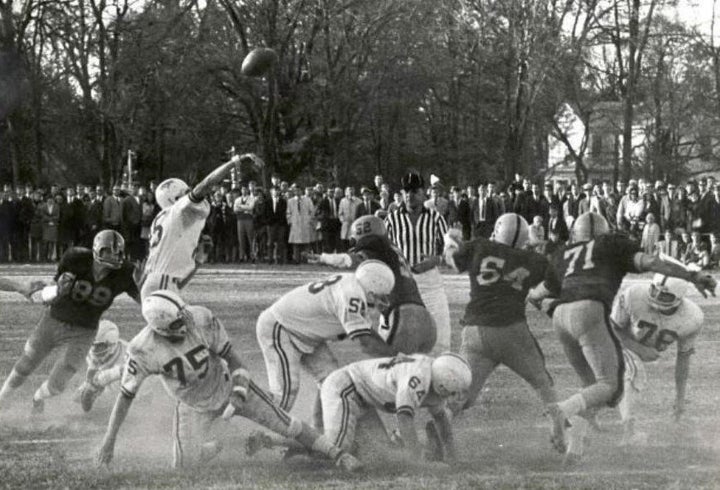 Imagine your husband hanging from the rafters in the garage, or your father dead in a barn outside his home. Let's say he played football decades ago in high school or college, never sniffed the NFL. Then he got a job, raised a family. But the game caught up with him, and now he's one of its faceless casualties.

The issue of concussions in football wouldn't seem so abstract anymore, would it?

Michael King was a beloved doctor in Winston-Salem, North Carolina, known in the community for his interest in sports medicine. Michael's son, Alex King, would sometimes tag along on patient visits when the boy was 5 or 6 years old, and remembers his father's compassion.
"Once we met an 80-year-old woman who was 200 pounds overweight, and he held her hand, joked with her, kissed her on the forehead," says Alex, now 29. "And I saw that sort of thing many times."

Michael was a quarterback in high school, and he went on to play at Division-III Hampden-Sydney College. Susan DeRamus, Michael's wife of nearly 30 years, first met Michael just after college. He was a strapping former athlete. She was working at Montaldo's, a store in Greensboro, North Carolina, when Michael's mother and sister came in shopping for bridesmaid dresses. Susan overheard Michael's mother say that the wedding was at a Catholic church, and blurted out, "Where in the hell did you find a Catholic boy? I can't find one anywhere."