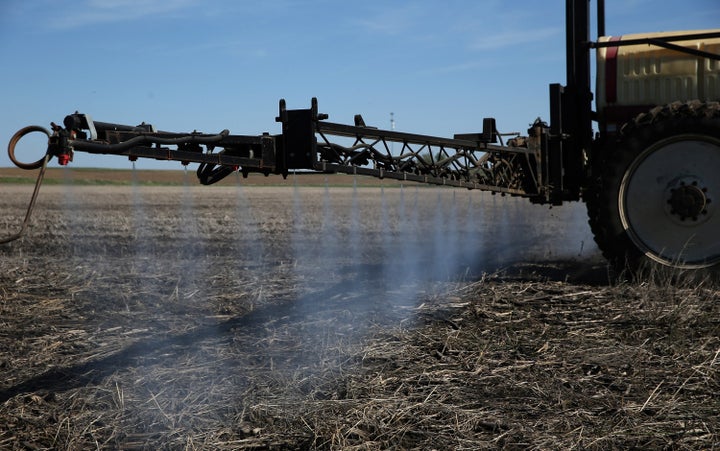 The entire family of widely used pesticides known as organophosphates causes brain damage in children even at low levels of exposure ― and should be phased out.
That's the finding of a first-of-its-kind paper, published Wednesday in the peer-reviewed journal PLOS Medicine, that examined all the existing scientific literature on a class of chemicals that has for decades served as the main ingredient in farmers' pest killers.
The results are staggering. The eight researchers who authored the paper found there is no safe level of exposure to any organophosphate pesticide for pregnant women, whose babies suffer disorders ranging from impaired mental and motor skills and memory loss to autism and attention-deficit hyperactivity disorder.