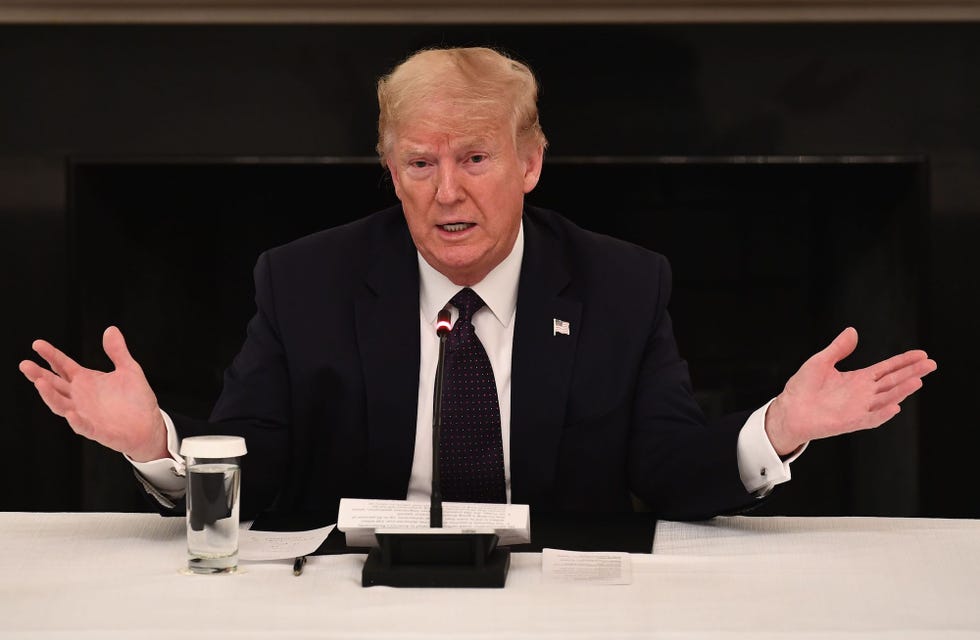 We should begin any discussion of the shiny object
du jour
by stipulating that
90,000 Americans are dead
, the United States has one of the worst responses to the novel coronavirus pandemic of any rich nation, and the president would prefer to talk about anything else. He lies incessantly about a variety of things and this new thing is probably another example.
OK, now on to the stupid.
When the president first started pushing hydroxychloroquine in early April, various members of the Lyin' Fake News Lamestream Media pointed out that maybe we should wait for the treatment to be studied further before national leaders broadly recommended its use in a public forum. This was considered evidence, among the president's supporters, that the Fake News didn't want anyone to get better, and in fact The Media wanted the pandemic ravaging our lives and livelihoods to go on indefinitely out of pure spite for Mr. Trump. After all, what did we have to lose?