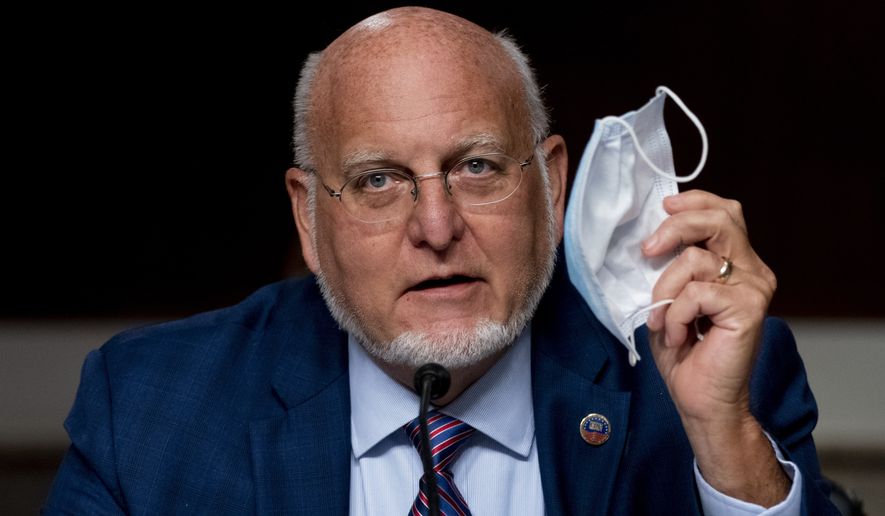 The director of the Centers for Disease Control and Prevention on Wednesday defended the scientific integrity of his agency and said that masks might be even more protective against the coronavirus than a vaccine.
Dr. Robert Redfield said face coverings are "the most important public health tool" the country has in its fight against COVID-19, even as President Trump shows tepid support for their use.
"I might even go so far as to say that this face mask is more guaranteed to protect me against COVID than when I take a COVID vaccine," Dr. Redfield told members of the Senate Appropriations Committee.