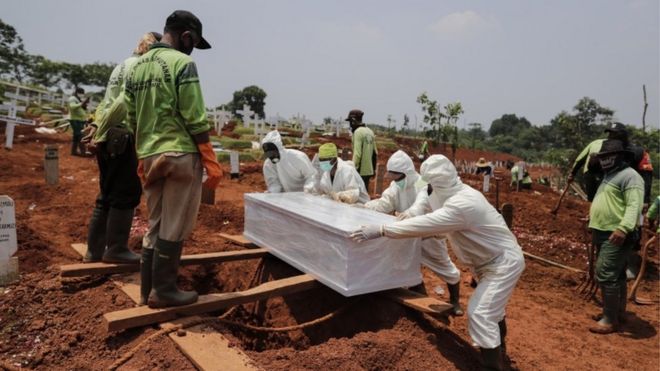 The number of people worldwide who have died with Covid-19 has passed one million, researchers say, with many regions still reporting surging numbers of new infections.
The tally by Johns Hopkins University shows that deaths in the US, Brazil and India make up nearly half that total.
Experts caution that the true figure is probably much higher.
UN Secretary-General António Guterres called it a "mind-numbing" figure and "an agonising milestone".
"Yet we must never lose sight of each and every individual life," he said in a video message.