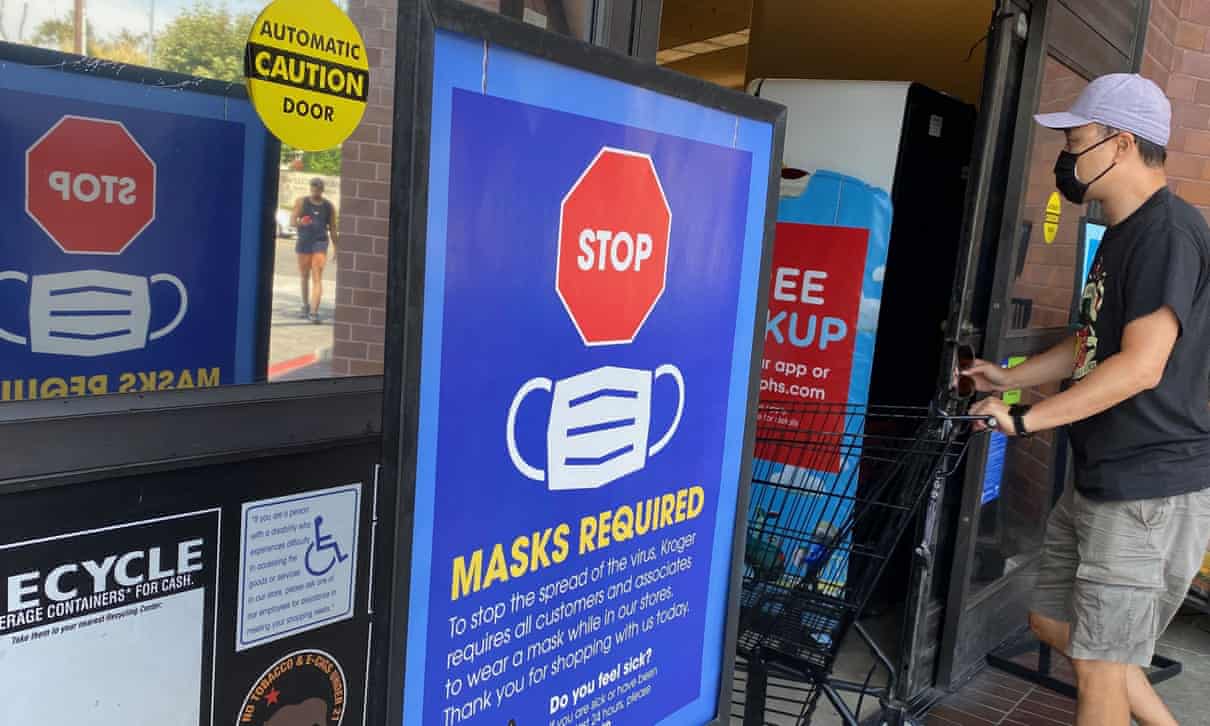 California's public health agency this week recommended that people wear masks indoors regardless of their vaccination status, one of several steps taken across the state as part of an urgent effort to curb the rise of coronavirus infections.
"The Delta variant has caused a sharp increase in hospitalizations and case rates across the state. We are recommending masking in indoor public places to slow the spread while we continue efforts to get more Californians vaccinated," said Dr Tomás J Aragón, the state's public health officer, in a statement on Wednesday.
Meanwhile, counties, cities, school districts and employers across the state have announced their own measures around masking and vaccinations, sometimes going further than federal and state recommendations.