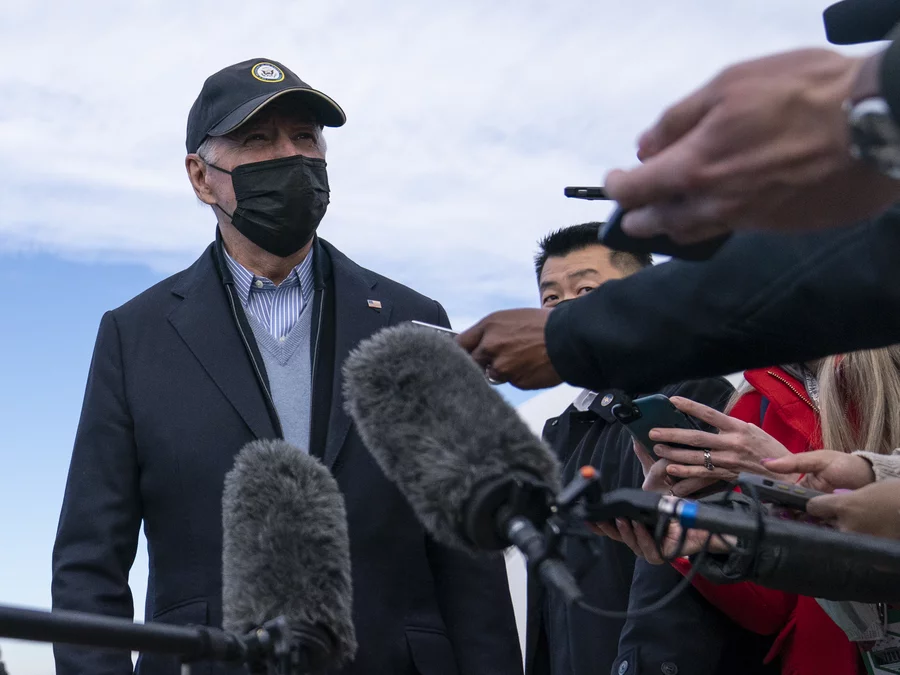 As more cases of the omicron variant are revealed around the world, President Biden was briefed Sunday by his COVID-19 response team, including his chief medical adviser Dr. Anthony Fauci.
The Centers for Disease Control and Prevention has not announced any cases of the omicron variant in the U.S., but Fauci said Sunday that it is inevitable that there will be confirmed cases at some point.
The variant has already been identified in cases in Botswana, the United Kingdom, Italy, Germany, Belgium, Israel, the Netherlands, Australia and Hong Kong.
Scientists are not certain where the variant originated, but the mutations of the virus were first identified by scientists in South Africa and the World Health Organization deemed it a "variant of concern" on Friday, given its already rapid spread.