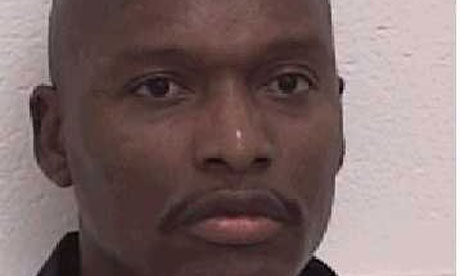 Georgia set to execute Hill, who has been diagnosed with severe learning difficulties, in spite of criticism from rights groups.
Disability campaigners are making a last-ditch appeal for clemency for Warren Hill, an intellectually disabled prisoner who is scheduled to be put to death on Tuesday evening despite a US supreme court ban on capital punishment in such cases.
A coalition of disability rights groups assembled on the steps of the Georgia state capitol in Atlanta to plead for a stay of execution for Hill, 53, who is scheduled to be killed with a single injection of pentobarbital at Georgia's Diagnostic and Classification Prison in Jackson at 7pm ET tonight. Hill has now been diagnosed by all medical specialists who have evaluated him as having learning disabilities.

Eric Jacobson, head of the Georgia Council on Developmental Disabilities, a state agency, said that if the execution went ahead it would "send a message to our society that we are not concerned about some of our most vulnerable citizens." He added a man was about to be put to death who could not fully understand the difference between right and wrong as a result of his condition.