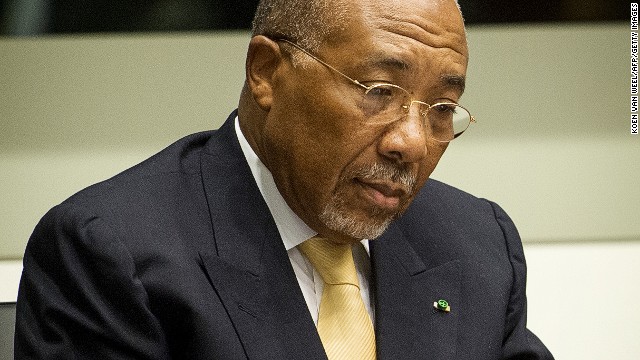 An international court in the Netherlands ruled Thursday to uphold the 50-year sentence handed down last year to Liberia's former president, Charles Taylor, after he was convicted of aiding war crimes in neighboring Sierra Leone.

The ruling by the appeals judges in the United Nations-backed Special Court for Sierra Leone in The Hague brings to an end a lengthy legal battle.
Taylor, 65, was found guilty last year of supplying and encouraging rebels in Sierra Leone in a campaign of terror, involving murder, rape, sexual slavery, looting and the conscription of children younger than 15.

He was also convicted of using Sierra Leone's diamond deposits to help fuel its civil war with arms and guns while enriching himself with what have commonly come to be known as "blood diamonds."