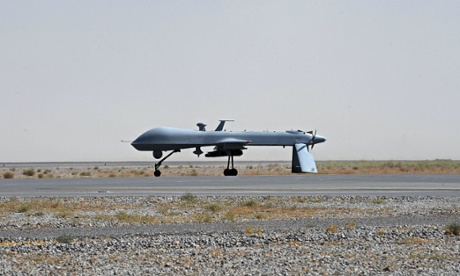 A United Nations investigation has so far identified 33 drone strikes around the world that have resulted in civilian casualties and may have violated international humanitarian law.

The report by the UN's special rapporteur on human rights and counter-terrorism, Ben Emmerson QC, calls on the US to declassify information about operations co-ordinated by the CIA and clarify its positon on the legality of unmanned aerial attacks.
Published ahead of a debate on the use of remotely piloted aircraft, at the UN general assembly in New York next Friday, the 22-page document examines incidents in Afghanistan, Yemen, Iraq, Libya, Somalia, Pakistan and Gaza.

It has been published to coincide with a related report released earlier on Thursday by Professor Christof Heyns, the UN's special rapporteur on extrajudicial, summary or arbitrary executions, which warned that the technology was being misused as a form of "global policing".

Emmerson, who travelled to Islamabad for his investigation, said the Pakistan ministry of foreign affairs has records of as many as 330 drone strikes in the country's north-western tribal areas since 2004. Up to 2,200 people have been killed – of whom at least 400 were civilians – according to the Pakistan government.