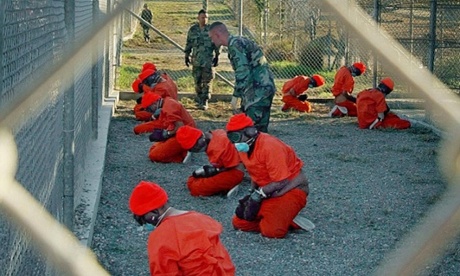 Even as controversy persists over the swap of five senior Taliban leaders for army sergeant Bowe Bergdahl, the Guardian has learned that the Obama administration is considering the transfer of a new round of Guantánamo Bay detainees.

In what would represent the first proposed transfers out of Guantánamo since the May 31 announcement of the trade – and, accordingly, a test of President Obama's commitment to shuttering the detention center – the administration is set to decide the fate of what is said to be a small number of detainees, an internal debate that began months before it faced an avalanche of congressional criticism around the most recent Guantanamo release.
A final decision is not yet at hand, although the majority of agencies involved in the discussions favor a transfer, according to an administration official. The agencies normally involved in such a discussion include the Office of the Director of National Intelligence, the Defense Department, the military's Joint Staff, the State Department and the Justice Department.

There is apparently no consideration of releasing any of the detainees outright. The detainees up for consideration during this current round of deliberations are said to be few in number and low-level in rank.