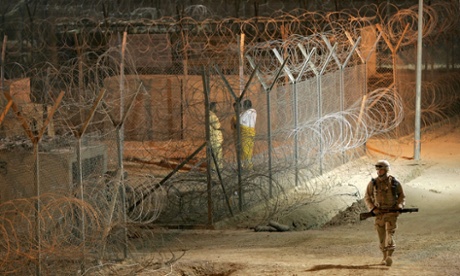 A legal reckoning for some of the darkest episodes of the US war in Iraq gathered momentum on Monday when a federal court found that Iraqis abused at the infamous Abu Ghraib prison could sue an American corporation involved in their torture.

Overturning a lower court, the US court of appeals for the fourth circuit in Richmond, Virginia ruled Monday that four Iraqis subjected to torture at Abu Ghraib during the 2003-2011 US occupation can seek damages against one of the contracting companies at the prison, CACI International.
It is unclear how extensive the ruling will prove to be for victims of US torture. But not only does it represent a rare instance of judges permitting foreign nationals' pursuit of legal claims against US citizens in a war zone, it comes as Iraqis are travelling to Washington DC to testify in a criminal trial against guards working for the security company formerly known as Blackwater over the 2007 shooting death of 17 Iraqis in Baghdad's Nisour Square.

The four Iraqis suing CACI over Abu Ghraib told the court that their interrogators and guards subjected them to abuses including beatings, forced nudity, being "repeatedly shot in the head with a taser gun", "beaten on the genitals with a stick", and forced to watch the "rape [of] a female detainee".