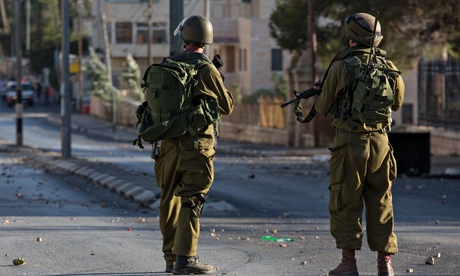 Israel has banned young people from serving with one of its most prominent human rights groups because of its opposition to the war in Gaza. B'Tselem, which campaigns against Israeli settlements in the West Bank, was informed on Wednesday night that it has been blacklisted as a civilian alternative to military service.

The director of the body responsible for non-military options for Israelis who don't want to serve in the IDF, Sar-Shalom Jerbi, told Channel 2 TV that B'Tselem had "crossed the line in wartime [by] campaigning and inciting against the state of Israel and the Israel Defence Force, which is the most moral of armies".
Hagai el-Ad, executive director at B'Tselem, said that the move was the latest in a campaign of intimidation and threats against the organisation over the last three weeks, during which it has voiced vociferous opposition to the war in Gaza. It had tried to have the names of Palestinian children aired on state TV during Operation Protective Edge, but was denied. Its appeal to the high court of justice was rejected on Tuesday.

"The level of intimidation and the broadness of attacks on the organisation over the past three weeks is unprecedented in the 25-year history of B'Tselem," Ad said, citing death threats and attempts to violently attack employees, as well as an organised internet campaign against the group.