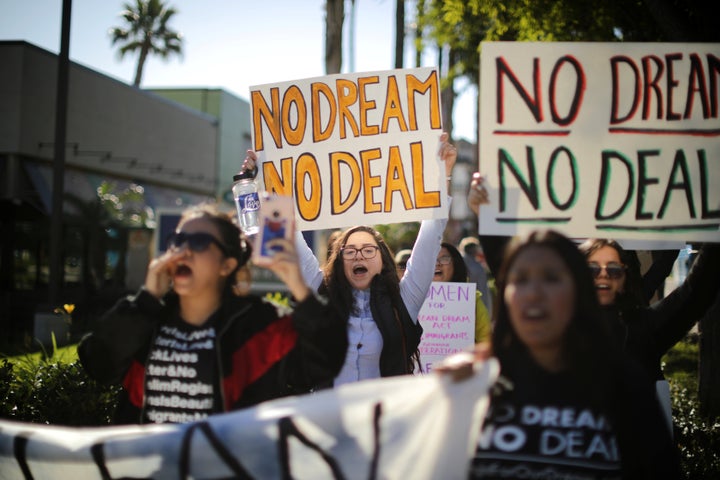 A second federal judge has blocked President Donald Trump's decision to cancel the Deferred Action for Childhood Arrivals program, dealing another blow to the president's efforts to end protections for nearly 700,000 undocumented young people who came to the U.S. as children.
The nationwide preliminary injunction issued Tuesday by U.S. District Judge Nicholas Garaufis in Brooklyn mirrors a separate ruling handed down last month in California. Because the cancellation of DACA has already been halted, Garaufis' order won't have any immediate effect on Dreamers.
But the second injunction marks a win for Trump's opponents, who have used the courts to defend DACA, even as the White House has sought to use the March 5 deadline set by the president as leverage to win concessions on border security from Democrats in Congress.
It could also complicate Trump's own efforts in the courts. His administration has asked the Supreme Court to take the unusual step of overturning the first injunction, issued by U.S. District Judge William Alsup, now instead of letting it go through the normal appeals process.