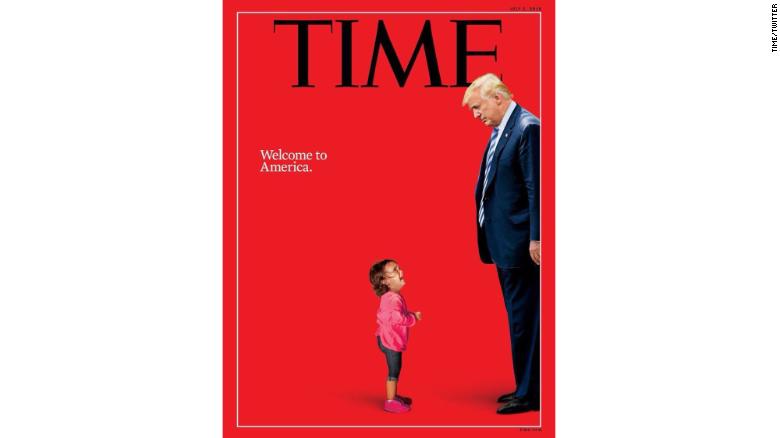 Ten days ago, at a press conference before leaving Singapore, President Donald Trump called on Time magazine reporter Brian Bennett. "Am I on the cover again this week?" Trump asked rhetorically. "Boy, have I -- so many covers."
Trump added another
Time
cover this week -- although he's not likely to hang this one on the walls of any of his properties anytime soon. If you haven't seen it,
here it is
.
The image, taken by photographer John Moore, showing a girl crying as her mother is searched has instantly become the touchstone of the family separation crisis. That scared little girl juxtaposed against the towering Trump --- looming over her in a black suit -- is a startling image.