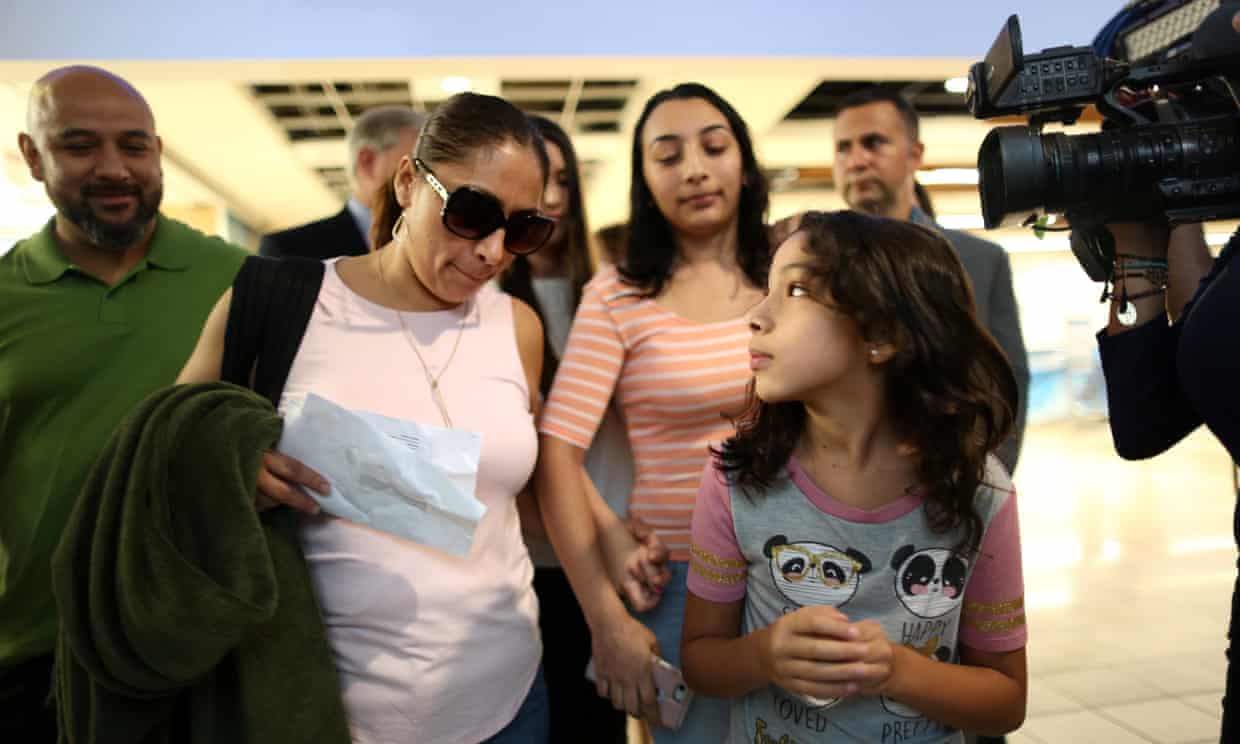 The 16-year-old American daughter of a US marine held back tears as long as she could before her family was split in two.
Her mother, Alejandra Juarez, was finally leaving for Mexico, rather than be sent off in handcuffs, after exhausting all options to stop her deportation.
"My mom is a good person. She's not a criminal," Pamela said, cursing at the immigration agency before her mother checked in on Friday for her flight from Orlando international airport.
Alejandra and Temo Juarez, a naturalized citizen who runs a roofing business, quietly raised Pamela and their nine-year-old daughter, Estela, in the central Florida town of Davenport until a 2013 traffic stop exposed her legal status.