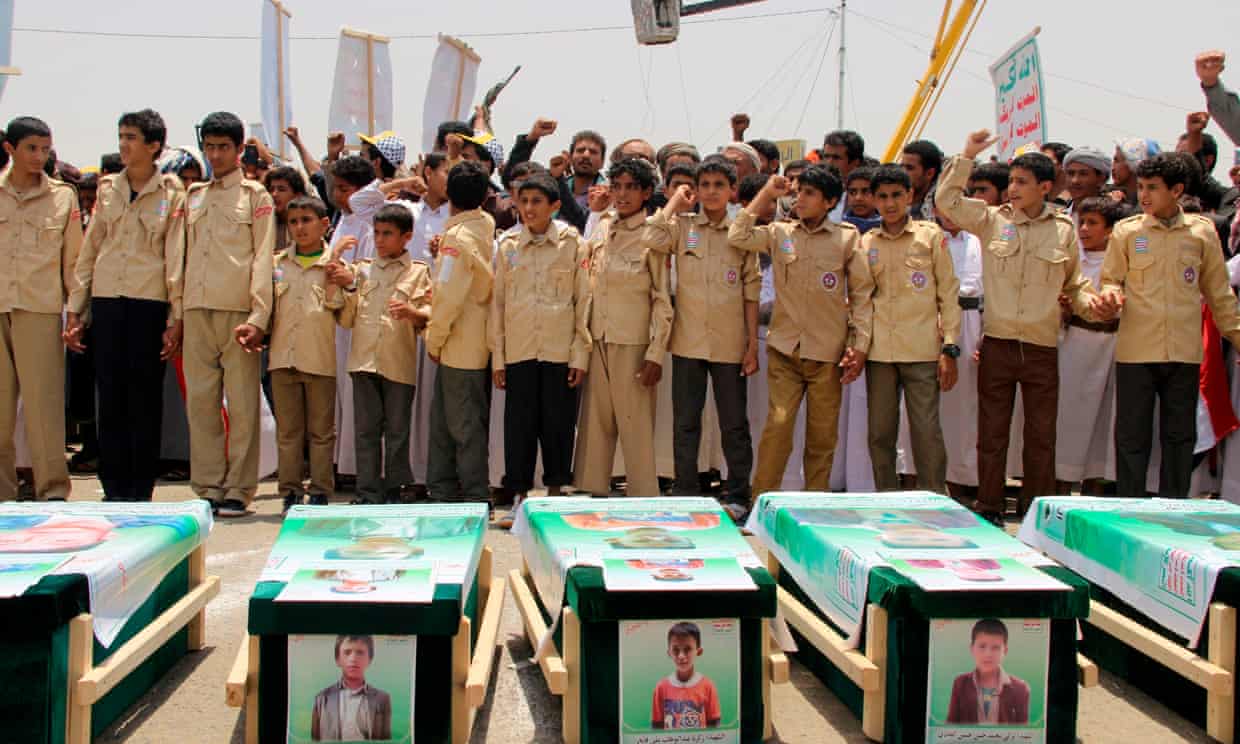 The bomb dropped on a school bus in Yemen by a Saudi-led coalition warplane was sold to Riyadh by the US, according to reports based on analysis of the debris.
The 9 August attack killed 40 boys aged from six to 11 who were being taken on a school trip. Eleven adults also died and local authorities said 79 people were wounded, 56 of them children. CNN reported that the weapon used was a 227kg laser-guided bomb made by Lockheed Martin, one of many thousands sold to Saudi Arabia as part of billions of dollars of weapons exports.
The Gulf monarchy is the biggest single customer for both the US and UK arms industries. The US also supports the coalition with refueling and intelligence.
The investigative journalism site Bellingcat identified bomb fragments, on photographs and videos taken soon after the bombing, as coming from a laser-guided version of a Mk-82 bomb called a GBU-12 Paveway II. Based on marking on a fin segment of the bomb, Bellingcat traced the bomb to a shipment of a thousand of such bombs to Saudi Arabia, approved by the state department in 2015, during the Obama administration.