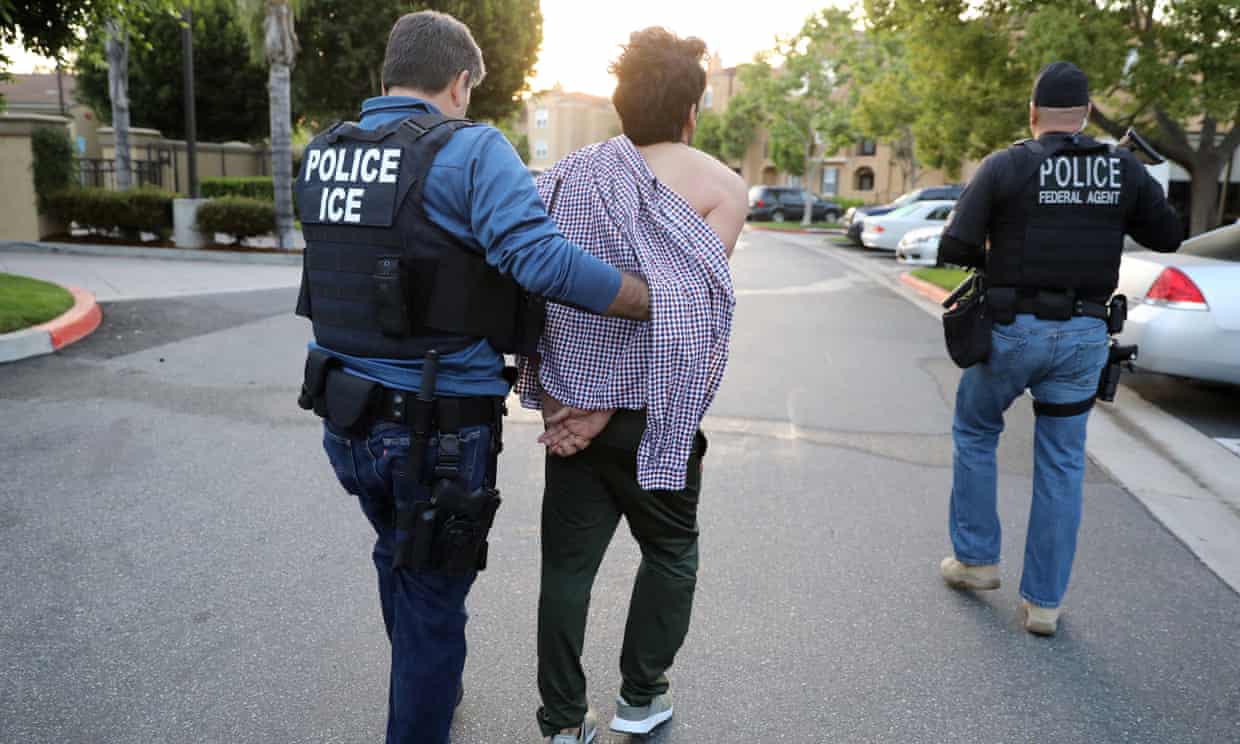 Raids on migrants in cities including New York, Chicago and
Miami could begin as early as Sunday, according to multiple reports.
The raids, which Donald Trump described in a tweet earlier this week, will target more than 2,000 migrants who have received letters ordering them to appear in immigration court, according to the Miami Herald.
The operation, which the Washington Post said the president has ordered, could target people in Miami, Atlanta, Chicago, Baltimore, Denver, Houston, Los Angeles, New Orleans, New York and San Francisco.
The Department of Homeland Security agency that oversees deportations, Immigration and Customs Enforcement (Ice), said the agency does not provide details about enforcement operations, citing the safety of Ice personnel.