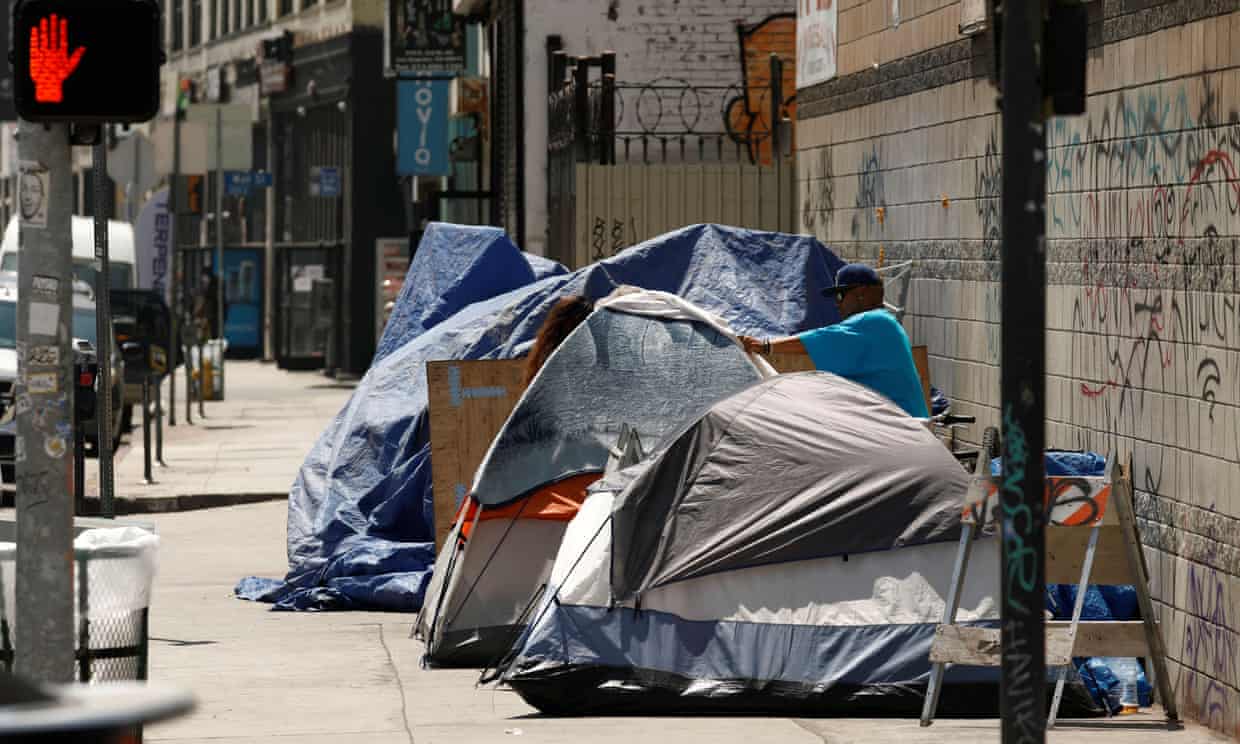 The White House has said it is exploring using police to remove homeless people from the streets, a vague threat that has escalated concerns about Trump pushing a law enforcement crackdown in California.
A new report from the president's Council of Economic Advisers (CEA) said "policing may be an important tool to help move people off the street and into shelter or housing where they can get the services they need". The policy document was published just before Trump's visit to California on Tuesday and comes amid his increasing attacks on Democrats in Los Angeles and San Francisco over the homelessness crisis.
Trump further griped about the presence of homeless people while speaking to reporters on Tuesday, saying they live in "our best highways, our best streets, our best entrances to buildings" where people "pay tremendous taxes". He said LA and San Francisco "destroy themselves by allowing what's happening" and that some residents want to move away because of tent encampments.