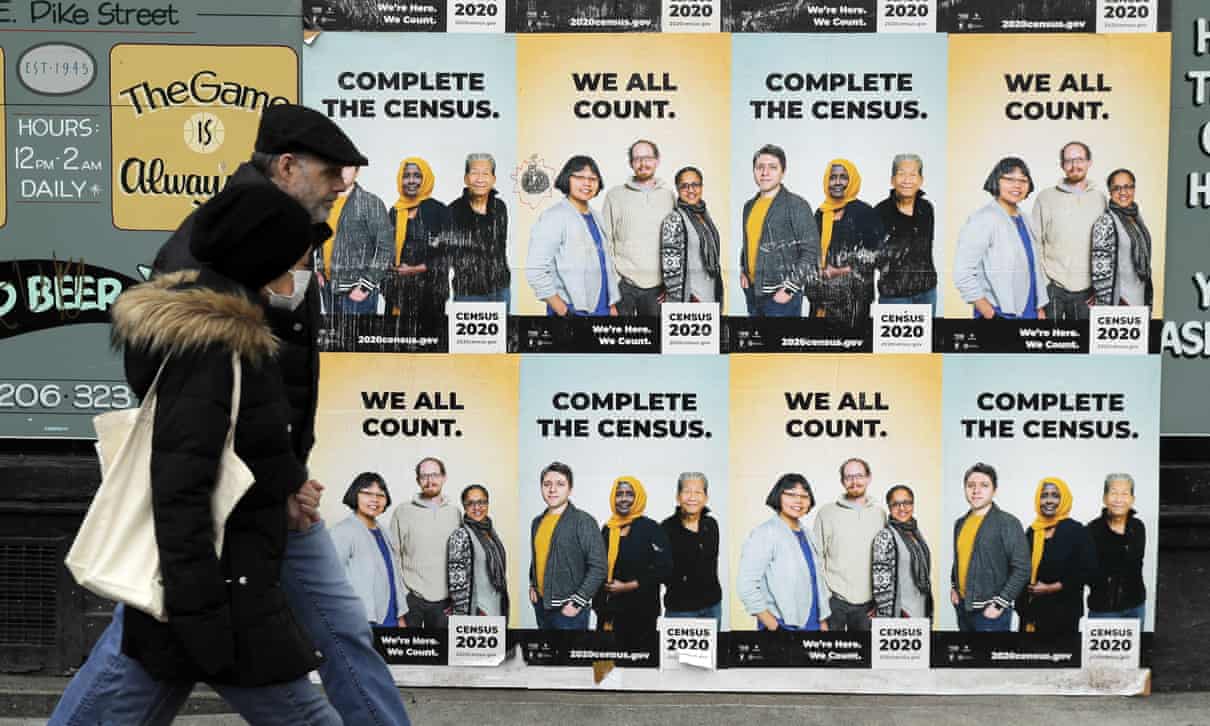 The Trump administration was blocked on Thursday from excluding undocumented immigrants from the census totals used to determine how many seats in Congress each state gets.
Donald Trump acted unlawfully in July when he ordered the commerce department to produce data that would allow him to exclude undocumented immigrants from the count, a panel of three judges said. Federal law is clear that only a single data source – the census count of total population – can be used to apportion the 435 seats in the US House among states, the judges wrote. The decennial census does not ask about citizenship status and by requesting a second set of data outside of the decennial census, Trump ran afoul of the law.
"Congress mandated that the president use a specific set of numbers – those produced by the decennial census itself – for purposes of the reapportionment," the panel wrote. "By deviating from that mandate, the presidential memorandum exceeds the authority of the president." The three judges who issued the unanimous ruling were the US district judge Jesse Furman, an appointee of Barack Obama and appellate judges Peter Hall and Richard Wesley, George W Bush appointees.