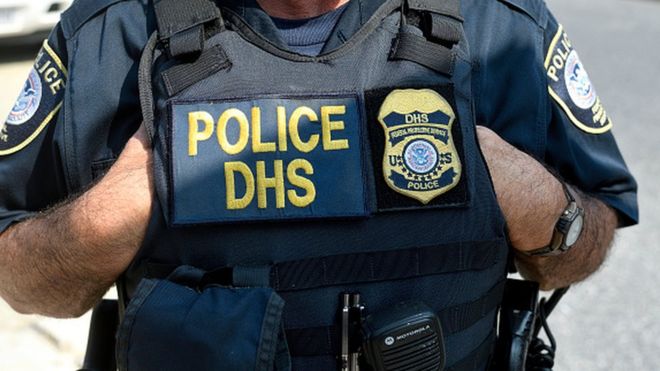 Advocacy groups have filed a complaint against a migrant detention centre in the US, alleging medical neglect and a lack of virus safety measures.
The complaint condemns the practices and conditions at the private Irwin County Detention Center in Georgia.
It is based on the allegations of a whistleblower, a nurse identified as Dawn Wooten.
She worked at the centre, which houses immigrants detained by Immigration and Customs Enforcement (ICE).
As part of her complaint, filed on Monday, Ms Wooten expressed concerns about the high number of hysterectomies performed on Spanish-speaking women at the centre.
The nurse said detained women told her they did not fully understand why they had to get a hysterectomy - an operation involving the removal of all or part of the uterus.