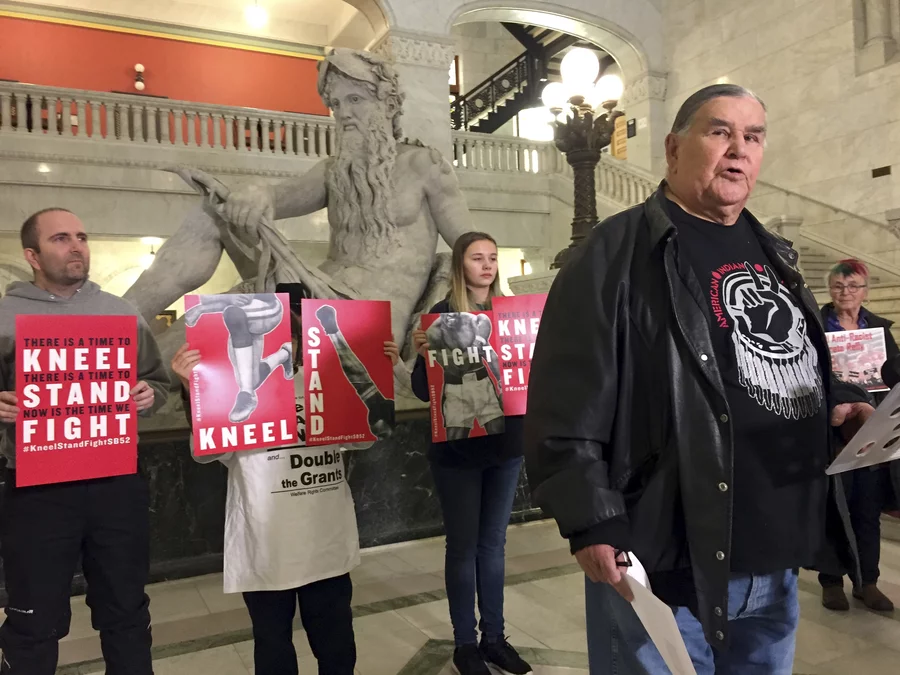 Clyde Bellecourt, one of the most significant Native American leaders in the struggle for civil rights, died in Minneapolis on Tuesday night, his son Wolf confirmed to Minnesota Public Radio.
Bellecourt was 85 and had been battling prostate cancer.
Bellecourt, who was born and grew up on the White Earth Indian Reservation, co-founded the American Indian Movement in 1968. It began as a local organization in Minneapolis and over decades has expanded to advocate for Native civil rights across the United States and Canada and around the world. AIM says that today, it represents over 375 million Indigenous people worldwide.
"At the heart, AIM is deeply rooted in spirituality, and a belief in the connectedness of all indigenous peoples," Bellecourt wrote in a letter for the organization.