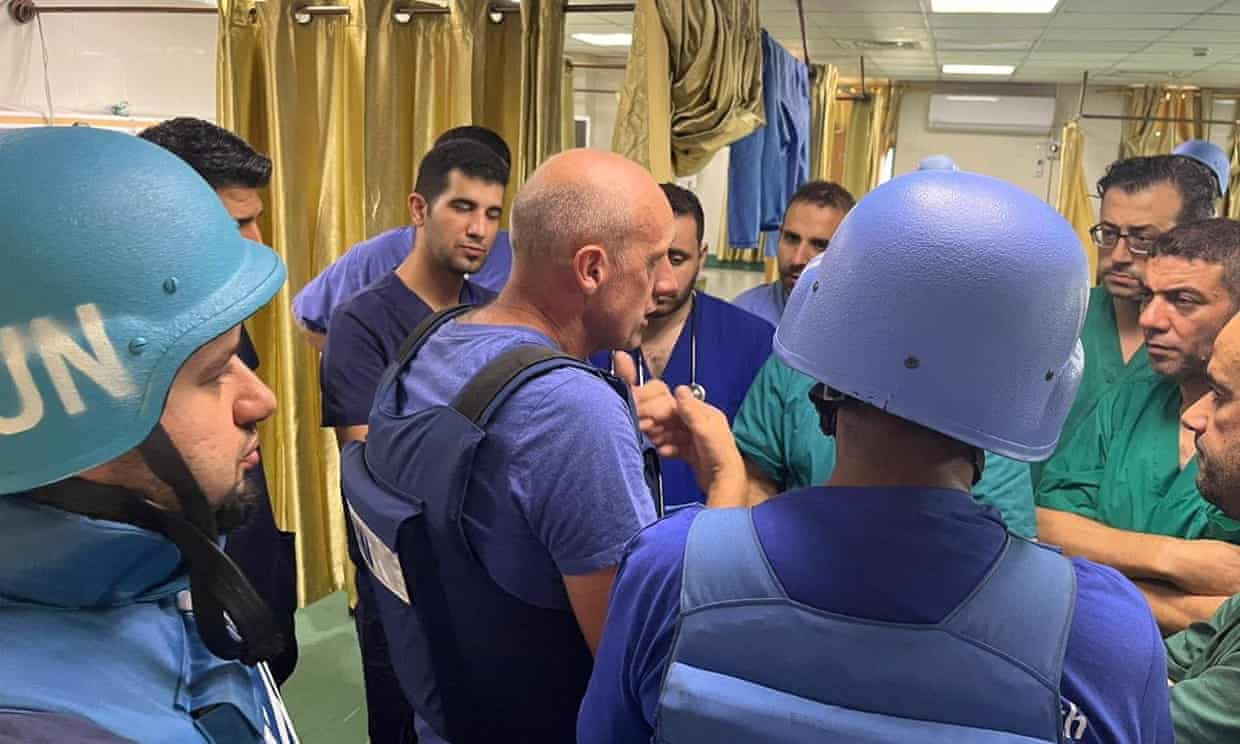 Dar al-Shifa, the Gaza Strip's largest hospital, has become a "death zone", the World Health Organization has said, with a mass grave at the entrance and only 25 staff left to care for 291 seriously ill patients after orders from the Israeli army to evacuate the complex.
The WHO managed to access the medical centre in Gaza City on Sunday after it was raided by Israeli forces earlier this week. Israel alleged the militant group Hamas used al-Shifa as a command centre, identifying it as a key target in its military operation despite international outcry.
The Israel Defense Forces (IDF) released video footage on Sunday of what it said was a 55-metre tunnel 10 metres underground, which it had uncovered underneath a shed in the hospital complex. It also released footage it said showed one Thai and one Nepalese hostage, dated from the 7 October Hamas massacres, that appeared to be from Shifa's CCTV system. The identities of the two men were not given.