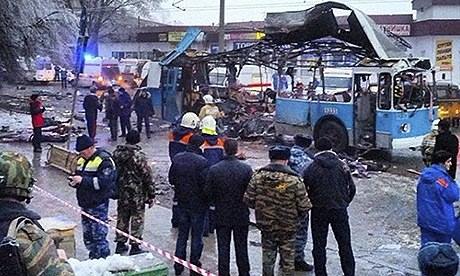 At least 14 people have been killed in a suicide bombing on a trolleybus crowded with morning commuters in Volgograd, less than 24 hours after another deadly suicide attack at the city's main train station.

The authorities initially said 15 people were dead, but a statement from local authorities subsequently put the toll at 14. Dozens were reported injured, including a one-year-old child who was in a critical condition.
The blast ripped apart the trolleybus, leaving a disfigured carcass without the roof and walls.

It is the third bombing attack in Volgograd in three months, with most security experts linking the wave of attacks to the pledge by the Chechen jihadist leader Doku Umarov to disrupt the Olympic Games in Sochi, which start in six weeks' time.