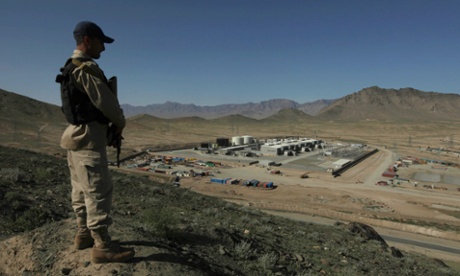 An official report into the misuse of US aid spending in Afghanistan has been angrily criticised by Obama administration officials, despite accusations that inadequate checks against corruption are putting $1bn of government assistance at risk.

Auditors working on a report to Congress for the Special Inspector General for Afghanistan Reconstruction (SIGAR) allege that none of the 16 Afghan ministries that receive direct US funding have proper controls to prevent theft.
"The pervasiveness of corruption in Afghanistan makes it critical that the US government use every safeguard at its disposal to ensure that the over $1bn in open-ended commitments that [US Agency for International Development – USAID] intends to provide to Afghanistan in direct assistance is not subject to identified vulnerabilities and weaknesses in the ministries," said the report, which was published on Thursday.

The claims were dismissed by the State Department, which accused the SIGAR report of misrepresenting how US assistance was channelled to Afghan ministries.

"The report bears virtually no resemblance to the actual assistance programmes that we run in Afghanistan," spokeswoman Jen Psaki told reporters.