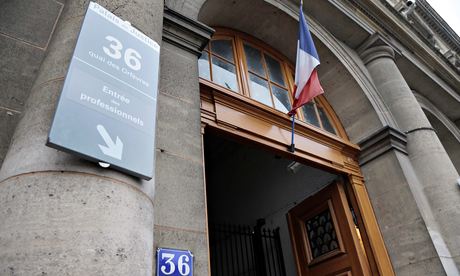 Two members of an elite French police unit have been charged with raping a Canadian tourist at their Paris headquarters.

France's interior minister, Bernard Cazeneuve, said in a statement that the two officers would "face the full consequences" if they were found guilty.

Four police officers were taken into custody after the 34-year-old woman filed a complaint saying she had been raped in the police headquarters overnight on Tuesday.
Two members of the elite BRI unit that fights gang crime were charged overnight on Sunday, a source close to the investigation said, after the other two officers were released on Saturday.

According to judicial sources, the woman met the officers during a night of heavy drinking at an Irish pub frequented by police from the headquarters, which is widely known by its address: 36 Quai des Orfevres.