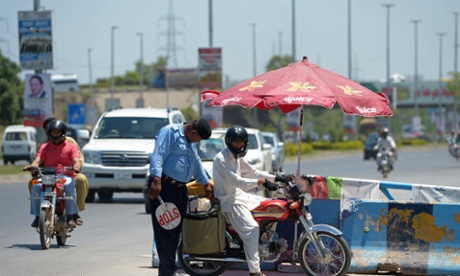 An American volunteer cardiologist was shot dead in Pakistan on Monday, a member of his minority Ahmadi community said, the latest attack on a group which says it is Muslim but whose religion is rejected by the state. Mehdi Ali had taken his five-year-old son and a cousin to a graveyard in Punjab province at dawn to pray when he was shot, said Salim ud Din, a spokesman for the Ahmadi community.

"He came here just one or two days ago to work at our heart hospital, to serve humanity and for his country," Din said. "Two persons came on motorbikes. They shot 11 bullets in him."
Ali was born in Pakistan but moved abroad in 1996. He had returned to do voluntary work at a state-of-the-art heart hospital built by the Ahmadi community in the eastern town of Rabwah.

Ali, 51, moved to Columbus, Ohio, in the United States, where he founded an Ahmadi centre and raised funds for medical charities in Pakistan, Din said.