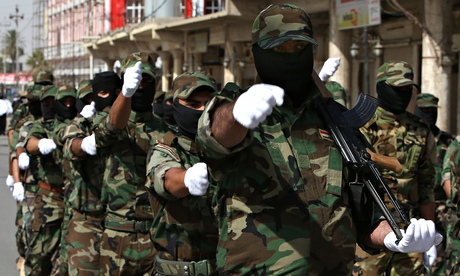 When Sami Habib woke up early to the sound of distant gunfire in the village of al-Bashier near Kirkuk, he was not unduly alarmed. Fighters from the Islamic State of Iraq and the Levant (Isis) had carried out hit-and-run attacks before and he thought the army would repel the militants as they had done previously.

But a few hours later he was told to leave immediately as the rebels had overrun the village.

"I hurried to my Iranian wife and four children and told them to prepare themselves to leave in my little pickup with our neighbour's family. I gave the key to my eldest son, Samer, who is only 13, and told him to wait for me just outside of the village," he told the Guardian.
That was last week. Habib has not seen his family since.

"As the gunfire grew more intense, I tried to ring my son to make sure that he was alright with the family," said Habib. "My neighbour's son picked up the mobile to say that my son was shot in the leg as they came under heavy fire. I ran with my neighbour to find out about our families, we could see a few bodies scattered in the streets. As we reached the place where other villages were gathering, I asked repeatedly if anyone had seen a pickup with two families. I could not get any answer."

More...