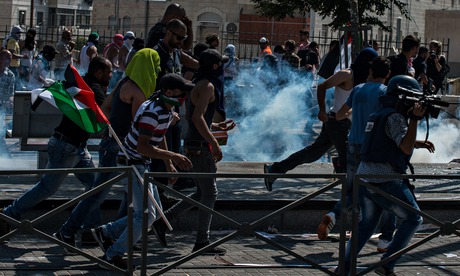 Israeli police have arrested six Jewish suspects in the abduction and murder of a Palestinian teenager in East Jerusalem last week.

Sources said the detained suspects belonged to an extremist Jewish group. Investigators into the killing of 17-year-old Mohamed Abu Khdeir have said they believe the crime was "nationalist" in motivation.

Some sources suggested those arrested had previous criminal records and may be linked to a well-known group of football hooligans.
Abu Khdeir's killing, widely suspected to be a revenge attack after the murder of three Israeli teenagers last month, has prompted days of riots across East Jerusalem and Israeli Arab towns.

Footage has emerged showing the faces of possible suspects in the abduction. The footage, acquired by the website Electronic Intifada, which champions Palestinian issues, appears to replicate video shot from another angle that was acquired by the Guardian on Friday and which Abu Khdeir's family says depicts the moment of his abduction.