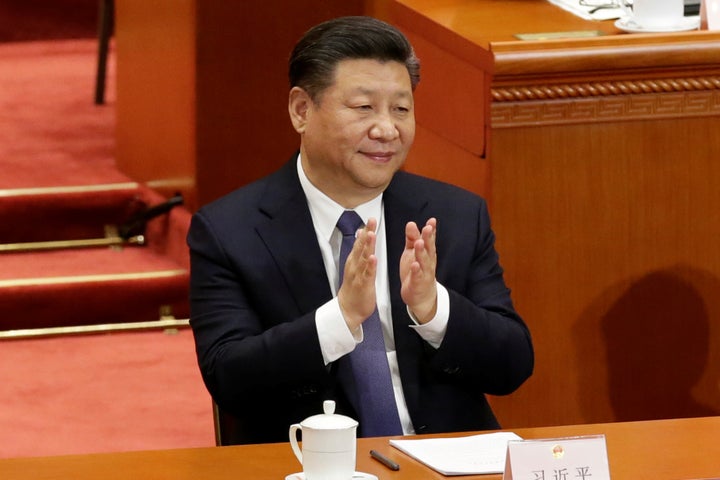 China removed presidential term limits from its constitution on Sunday, giving President Xi Jinping the right to remain in office indefinitely, and confirming his status as the country's most powerful leader since Mao Zedong died more than 40 years ago.
China's ruling Communist Party announced the proposed amendment only last month and there was never any doubt it would pass as parliament is packed with loyal party members who would not have opposed the proposal.
Only two "no" votes were cast, with three abstentions, from almost 3,000 delegates.
Reporters were briefly ushered from the main hall in the Great Hall of the People as delegates filled in their ballot papers, but allowed in to see them placing the papers, one by one, into large red ballot boxes around the room.
The amendments also include inserting Xi's political theory into the constitution, something that was already added to the party charter in October at the end of a party congress, a feat no other leader since Mao had managed while in office. Additionally, clauses were included to give a legal framework to a new super anti-corruption department.