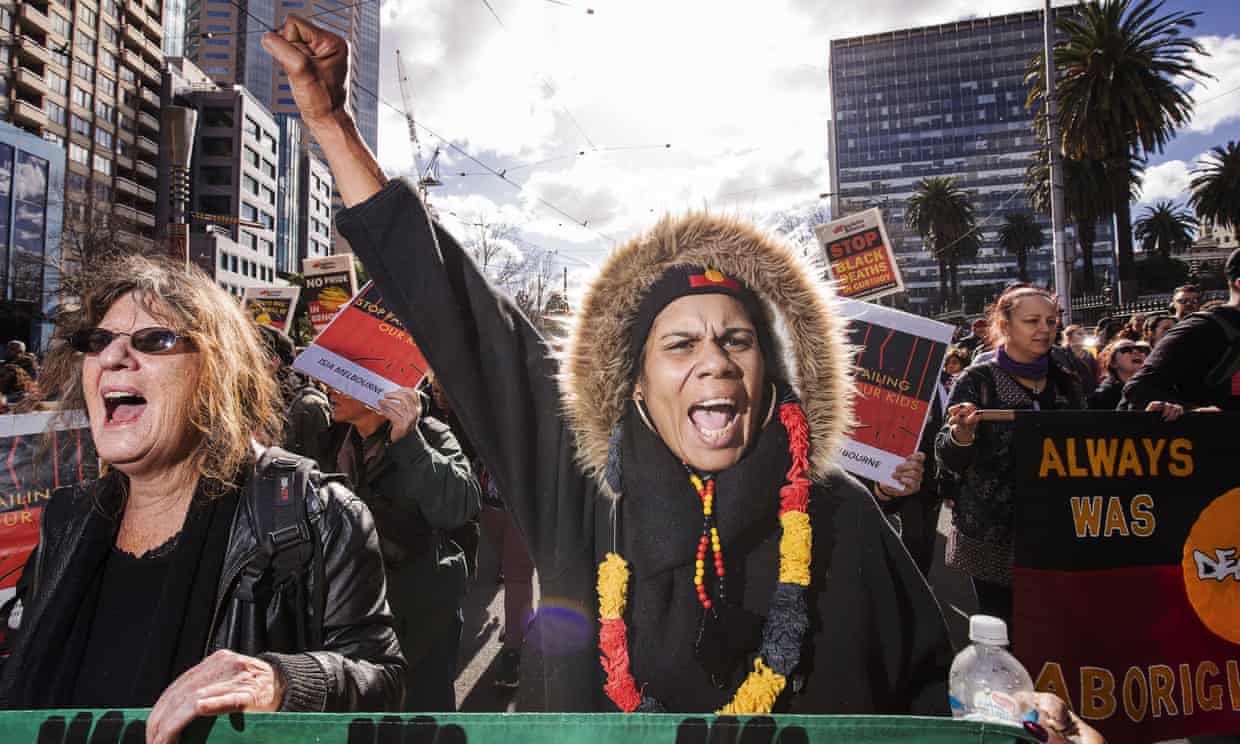 A nine-year-old Australian schoolgirl has been targeted for condemnation by prominent rightwing politicians after she refused to stand during a rendition of the national anthem, arguing that it airbrushes Indigenous peoples from the country's history.
Harper Nielsen's parents said they were proud of her for the protest, which earned her a detention – and reportedly the threat of suspension from school.
But the child was attacked by politicians, including her state senator, Pauline Hanson, the leader of the rightwing One Nation party.