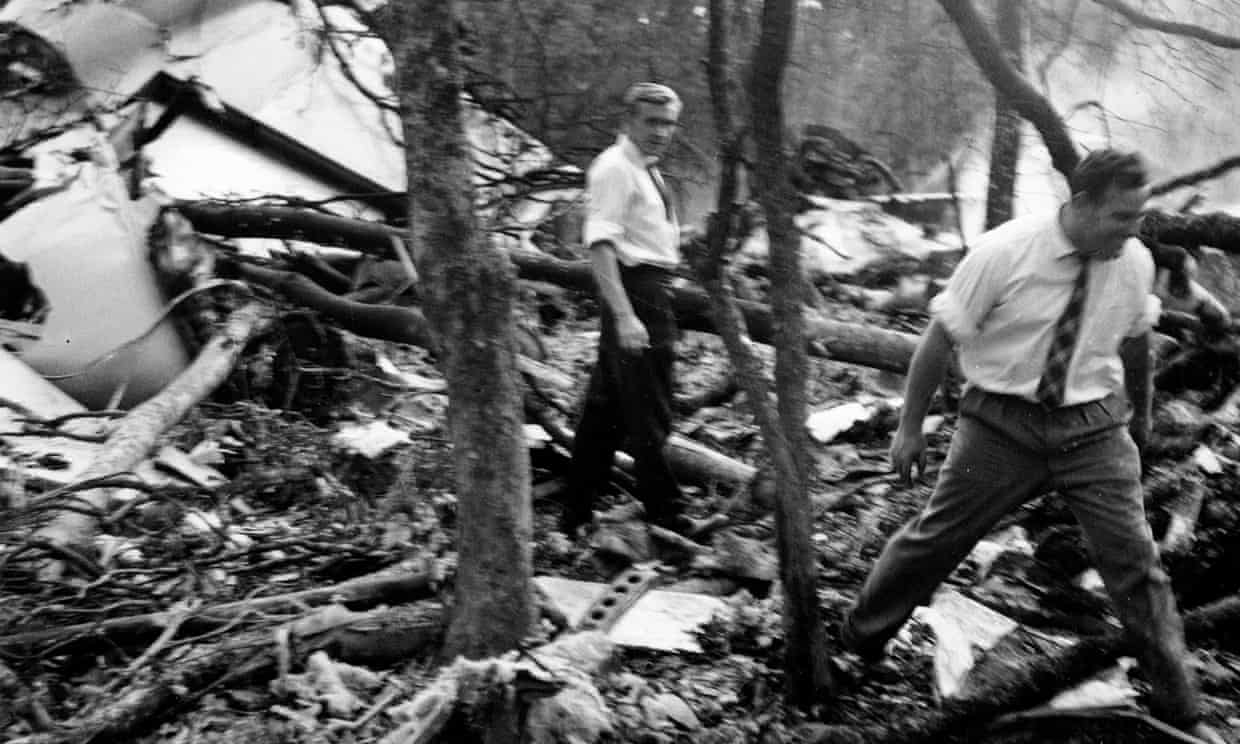 New evidence has emerged linking an RAF veteran to the death in 1961 of the UN secretary general Dag Hammarskjöld in a mysterious plane crash in southern Africa.
Jan van Risseghem has been named as a possible attacker before, but has always been described simply as a Belgian pilot. The Observer can now reveal that he had extensive ties to Britain, including a British mother and wife, trained with the RAF and was decorated by Britain for his service in the second world war.
Film-makers investigating the 1961 crash for a documentary, Cold Case Hammarskjöld, have found a friend of Van Risseghem who claimed the pilot confessed to shooting down the UN plane. They also gathered testimony from another pilot that undermines one of his alibis for that night.
Van Risseghem, whose father was Belgian, escaped occupied Europe at the start of the war to join the resistance in England. He trained with the RAF and flew missions over Nazi-held areas. During this period he met and married his British wife, cementing a lifelong connection.