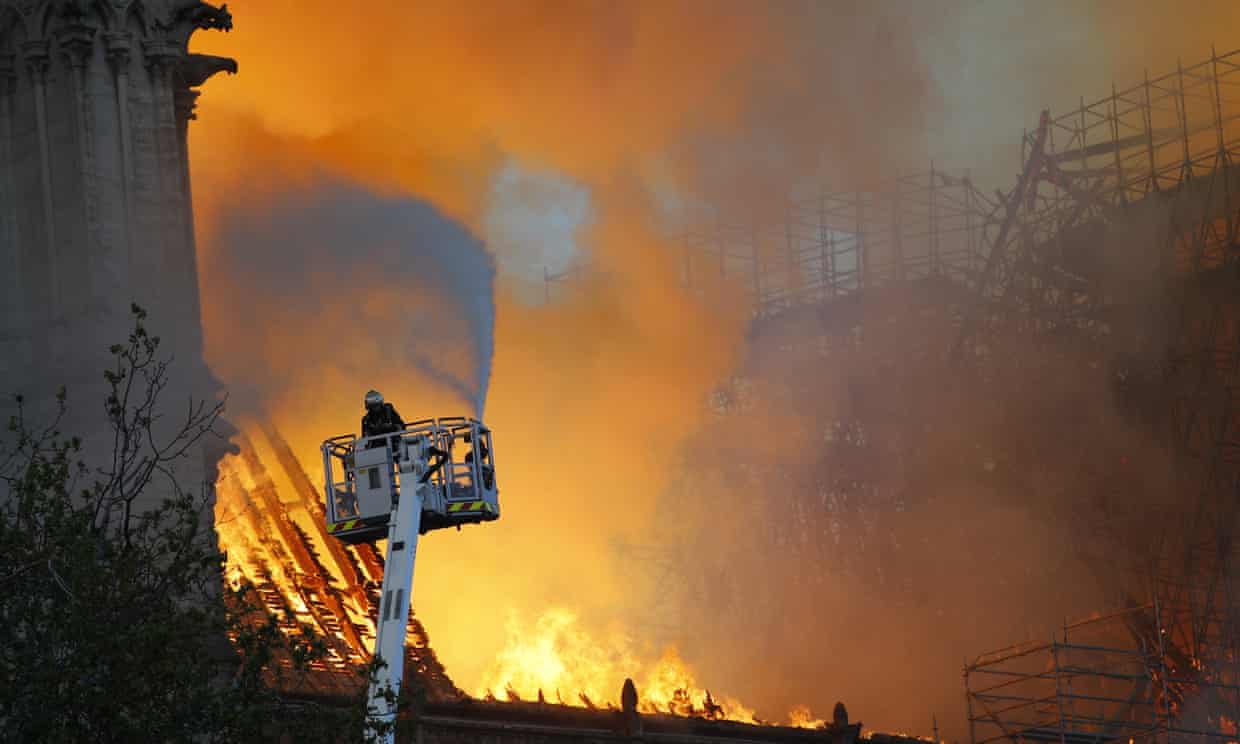 French fire chiefs have dismissed comments by Donald Trump on how to tackle the fire which engulfed Notre Dame Cathedral, with one describing the US president's advice as "risible".
As the fire raged on the roof of the Paris landmark on Monday, Trump tweeted: "Perhaps flying water tankers could be used to put it out. Must act quickly!"
But doing that would have brought the ancient cathedral crashing down, the fire chiefs said, in comments backed up by experts in Britain.
"Everything would have collapsed," said Lt Col Michael Bernier, a fire chief who speaks for France's civil defence organisation and who described the suggestion as "risible".