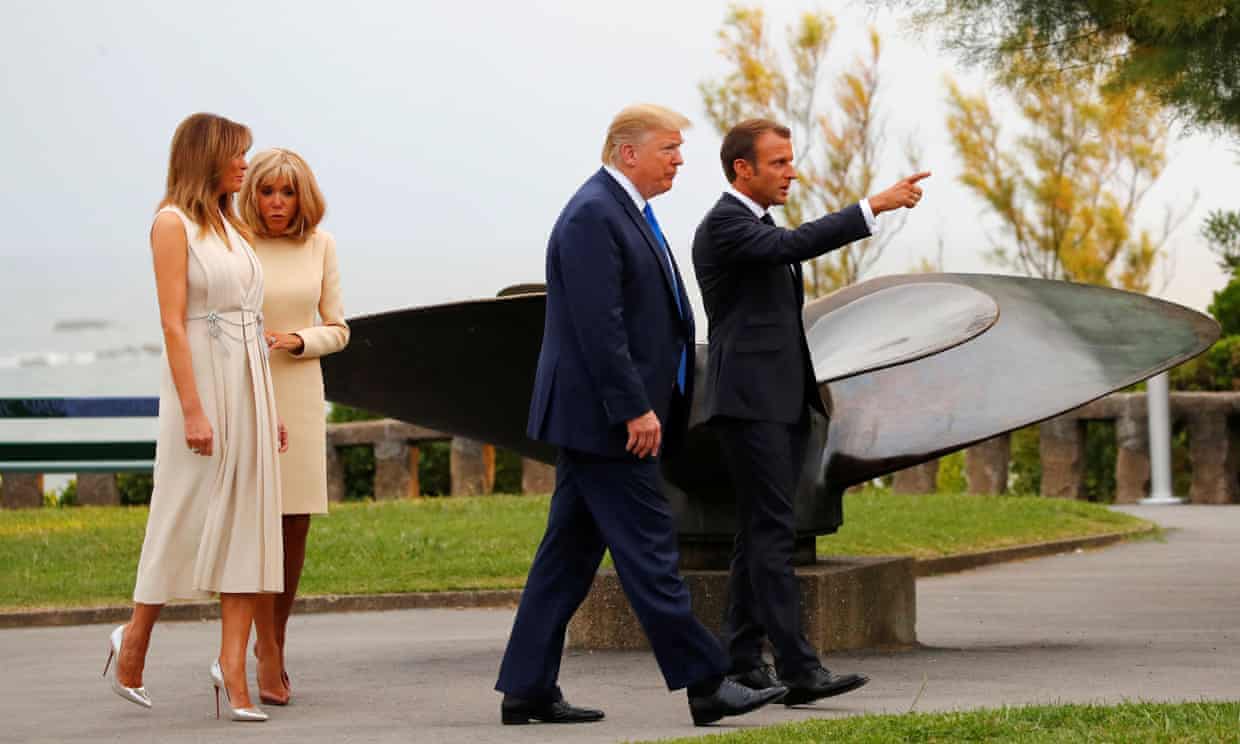 Donald Trump has rowed with his fellow G7 leaders over his demand that Russia be readmitted to the group, rejecting arguments that it should remain an association of liberal democracies, according to diplomats at the summit in Biarritz.
The disagreement led to heated exchanges at a dinner on Saturday night inside the seaside resort's 19th century lighthouse. According to diplomatic sources, Trump argued strenuously that Vladimir Putin should be invited back, five years after Russia was ejected (from the then G8) for its annexation of Crimea.
Of the other leaders around the table, only Giuseppe Conte, the outgoing Italian prime minister, offered Trump any support, according to this account. Shinzo Abe of Japan was neutral. The rest, the UK's Boris Johnson, Germany's Angela Merkel, Canada's Justin Trudeau, the EU council president, Donald Tusk, and the French host, Emmanuel Macron, pushed back firmly against the suggestion.