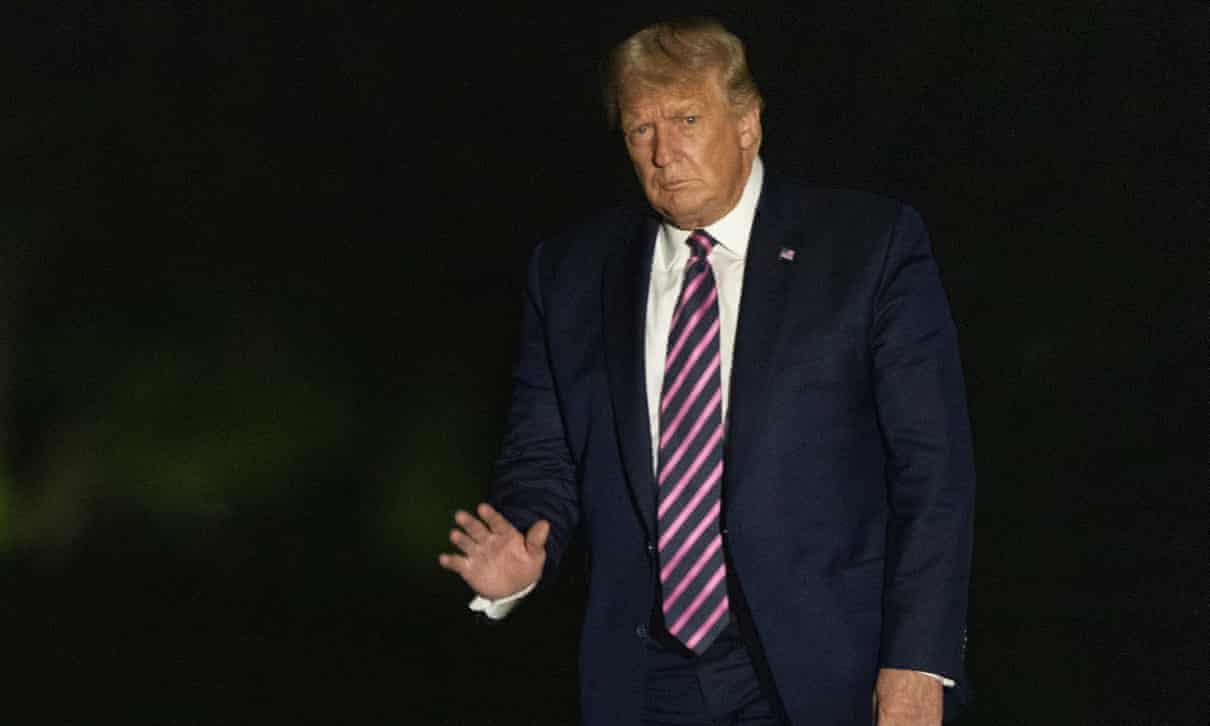 The image of the US and Donald Trump around the world has plunged from poor to the abysmal over the administration's handling of the coronavirus pandemic, according to a global survey.
A poll conducted by the Pew Research Center of more than 13,000 adults in 13 advanced economies between 10 June and 3 August shows international confidence in the US and its president sharply down across the board, reaching historical lows in several countries.
In the UK, 41% of those polled expressed a favourable opinion of the US, the lowest proportion registered by the Pew survey to date. In France, less than a third viewed the US positively, and just over a quarter of Germans surveyed, similar to the dim ratings both countries gave the US at the time of the Iraq invasion in March 2003.
The survey found Trump was the least trusted major world leader. A median of 16% of those polled in the 13 countries had confidence Trump would "do the right thing in world affairs", putting him below Vladimir Putin (23%) and Xi Jinping (19%).