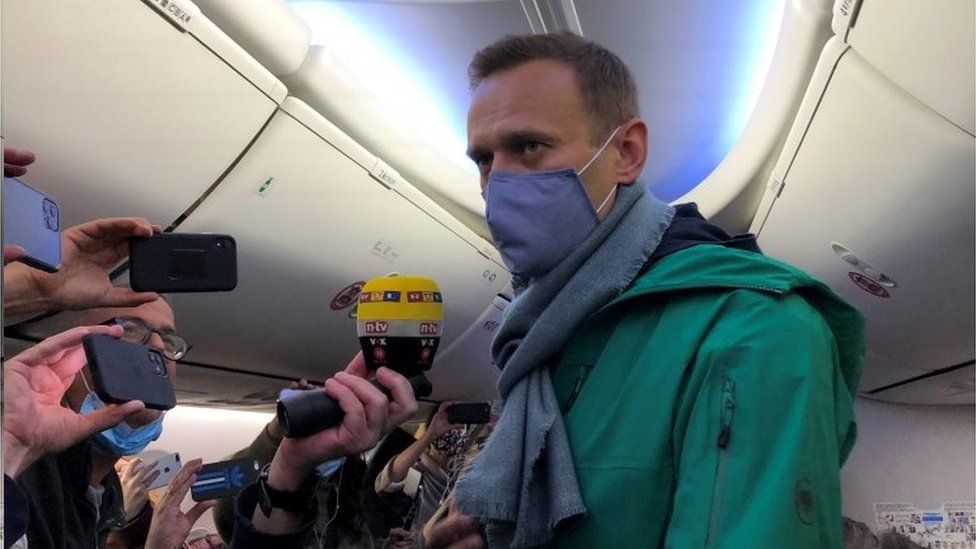 Kremlin critic Alexei Navalny has been detained after flying back to Moscow five months after he was nearly killed by a nerve agent attack last year.
Mr Navalny, 44, was seen being led away by police at passport control.
His flight from Berlin was diverted from one of Moscow's airports to another after crowds gathered there.
The activist says the authorities were behind the attempt on his life, an allegation backed up by investigative journalists but denied by the Kremlin.
"I know that I'm right. I fear nothing," Mr Navalny told his supporters and the media at Moscow's Sheremetyevo airport just minutes before his detention.
He added that all criminal cases against him had been "fabricated".