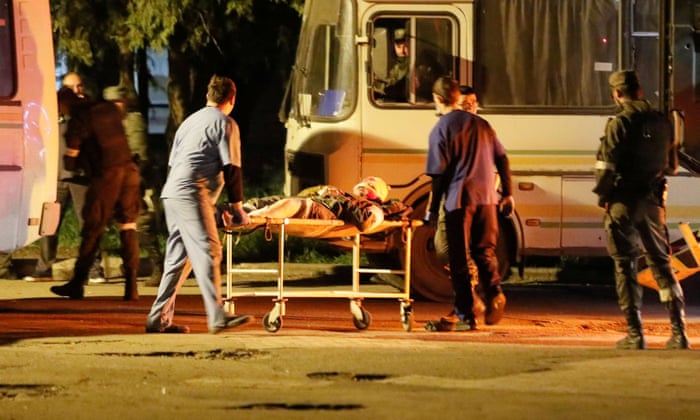 More than 260 Ukrainian soldiers, many of them wounded, have been evacuated from the besieged Azovstal steel plant in the port city of Mariupol, appearing to cede control of the city to Russia after 82 days of bombardment.
Ukraine's deputy defence minister Hanna Maliar said late on Monday that 53 heavily wounded soldiers were evacuated to a hospital in the Russian-controlled town of Novoazovsk and that more than 200 others were transported through a corridor to Olenivka.
It was unclear how many soldiers remained in the steel plant, but Ukraine's President, Volodymyr Zelenskiy, said "we hope to save the lives of our boys".
"I want to underline: Ukraine needs its Ukrainian heroes alive. This is our principle," he said in a video statement.