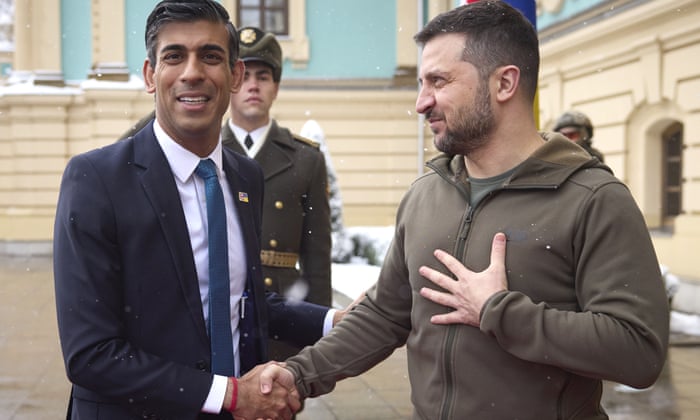 Rishi Sunak made a surprise visit to Kyiv on Saturday to meet Ukraine's president, Volodymyr Zelenskiy, in his first visit to the country since taking office.
Zelenskiy posted a video on Saturday showing him meeting Sunak in the capital. "During today's meeting, we discussed the most important issues both for our countries and for global security," he wrote on the Telegram messaging app.
Following in the footsteps of Boris Johnson and Liz Truss, Sunak has pledged that UK support for Ukraine in the fight against Russia will remain steadfast.
"In years to come, we'll tell our grandchildren of your story, how proud and sovereign people stood up in the face of an appalling onslaught, how you fought, how you sacrificed, how you prevailed," Sunak said at a joint press conference.