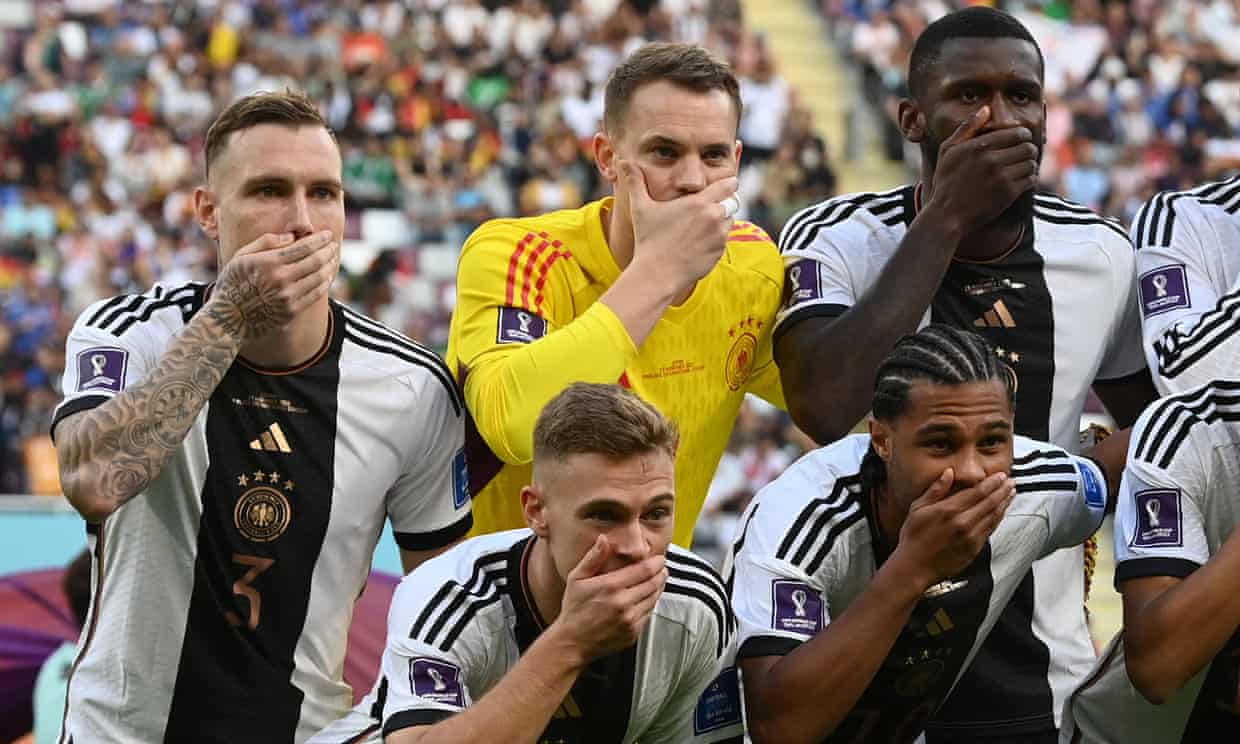 S
ometimes in football, as in life, you don't always get what you deserve. We might otherwise now be lauding Germany for defying Fifa before beating Japan in their World Cup opener. Instead, after an upset that resembled Hokusai's The Great Wave off Kanagawa in its force and magnitude, the sniping from the critics quickly began.
There was a common refrain after Germany's 2-1 defeat: that they had paid the price for being too distracted by daring to stick up for human rights. As one Qatari reporter's account, liked more than 200,000 times on social media, put it: "This is what happens when you don't focus on football."
It reeked of schadenfreude. It stank of scoreboard journalism. And it was also plain wrong, on multiple levels.
Germany did not lose because their players put their hands over their mouths to signify that they had been gagged by Fifa. Or because they wore rainbow-coloured boots. Or because their interior minister wore a OneLove armband while sitting next to the Fifa president, Gianni Infantino.
TVNL Comment:  Kudos to all the players who put human rights and diveresity ahead of a scoring few goals in a game. You make us all proud!!!