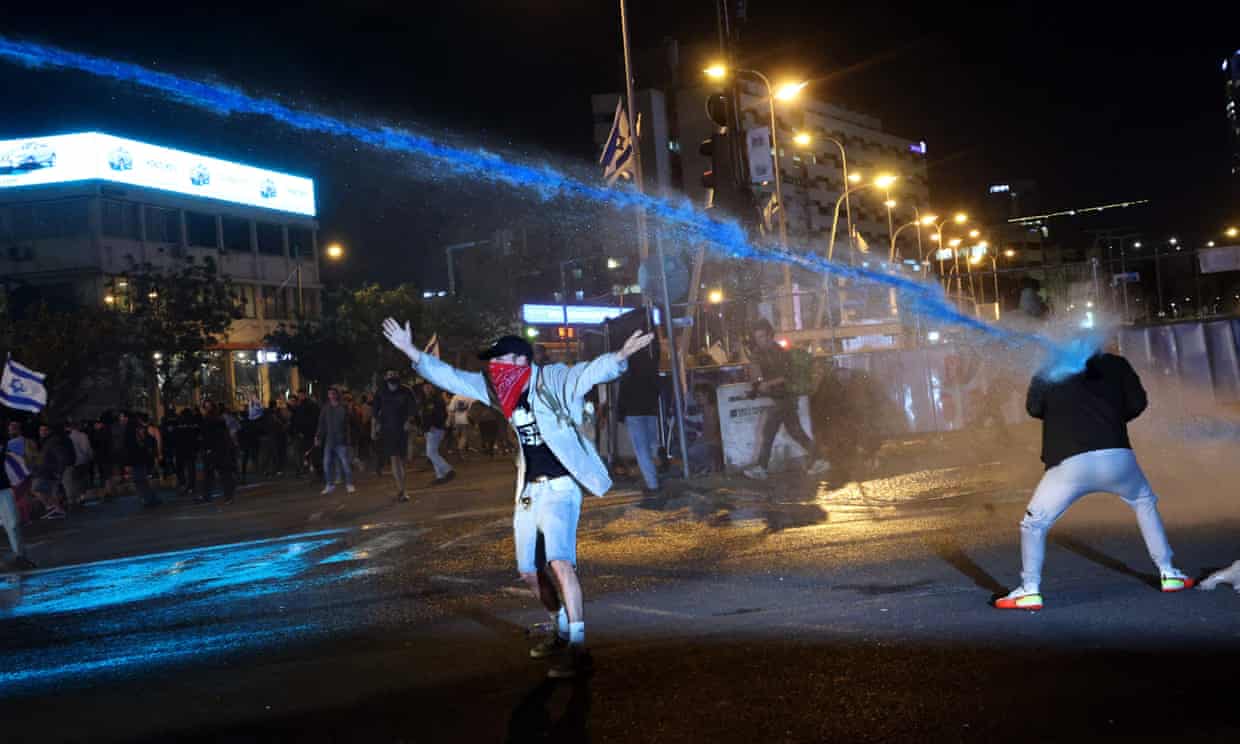 Israeli politics has descended into disarray with questions over whether a fired defence minister is refusing to step down and concerns Benjamin Netanyahu may have promised too much to far-right politicians in exchange for a deal aimed at quelling nationwide demonstrations.
Facing a climax in the 12-week protest movement against his plans to weaken the power of the courts, the prime minister on Monday evening announced a delay to the proposals, saying he wanted time to seek a compromise with political opponents.
In a televised address, 10 hours after he was initially scheduled to give a statement, a tired-looking Netanyahu said he was "not willing to tear the nation in half".