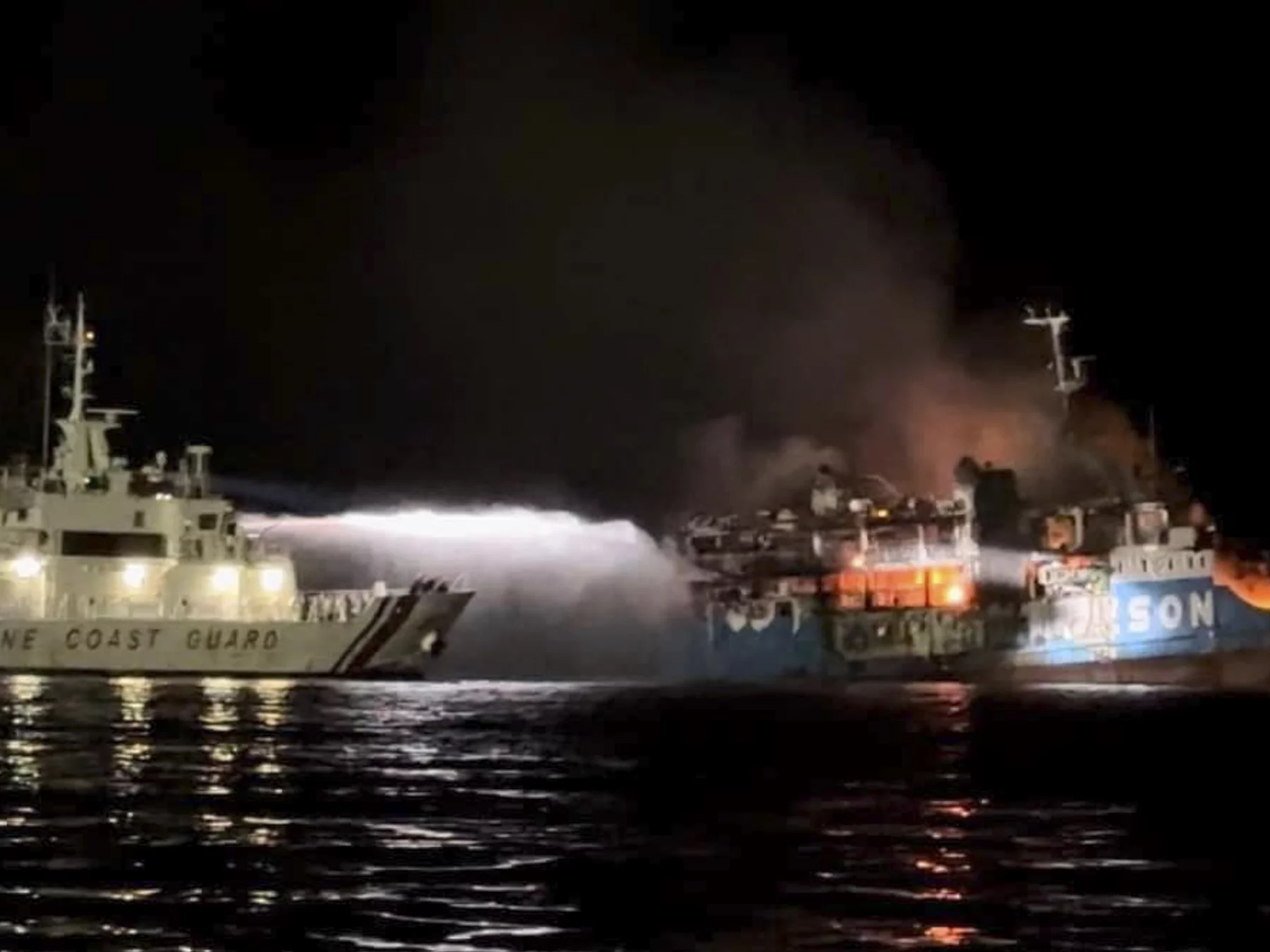 A ferry carrying about 250 passengers and crew caught fire in the southern Philippines and 31 people drowned or died in the blaze and were discovered later, a provincial governor said Thursday.
Many of those rescued had jumped off the MV Lady Mary Joy 3 in panic at the height of the fire and were plucked from the sea by the coast guard, navy, another ferry and local fishermen, said Gov. Jim Hataman of the southern island province of Basilan. The search and rescue effort was continuing Thursday for at least seven missing passengers.
The burned ferry was towed to Basilan's shoreline, where coast guard personnel and other authorities later discovered 18 more bodies in a budget section of the passenger cabin, Hataman said, adding the search of the vessel was continuing.
"These victims perished onboard due to the fire," Hataman said. The governor said an investigation was underway and the discovery suggested there were additional travelers not listed on the vessel's manifest.