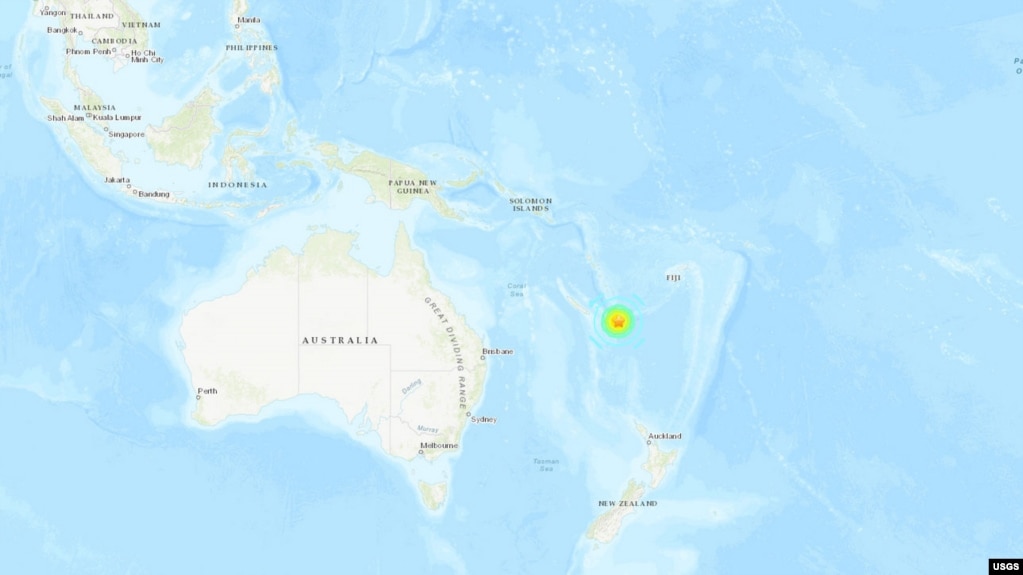 The U.S. Geological Survey says a 7.7 magnitude earthquake struck Friday in the south Pacific, prompting tsunami warnings that were later lifted for the Loyalty Islands of New Caledonia and Vanuatu.
The USGS says the quake happened at 02:57 Universal Time 334 kilometers east of the city of Vao on New Caledonia, or 436 kilometers southwest of Vanuatu.
Another large quake – a magnitude 5.9 – was recorded in the same area about 10 minutes later.
The quake zone is southwest of Fiji, north of New Zealand and east of Australia, where the Coral Sea meets the Pacific.
The Pacific Tsunami Warning Center (PTWC) issued a tsunami warning for the region with the possibility of destructive waves up to one meter high. It was later lifted.