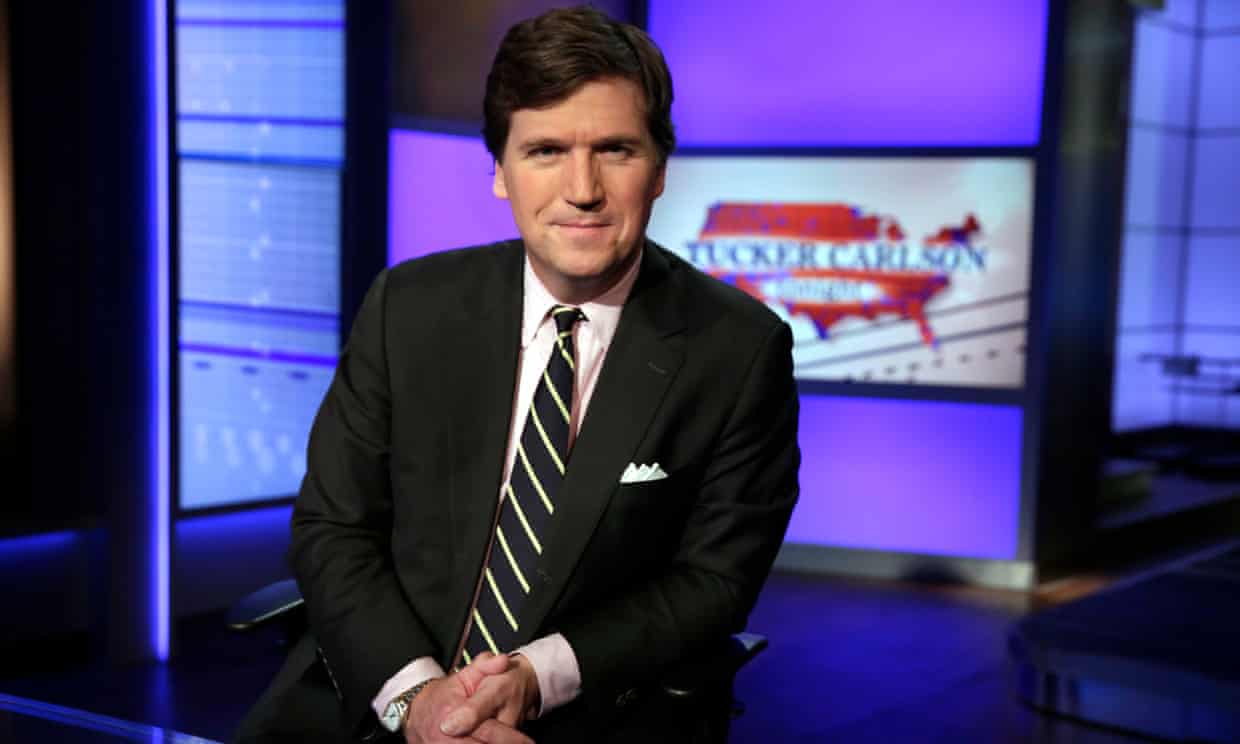 The Fox News host Tucker Carlson has refused to apologize for sexist and controversial remarks he made on talk radio years ago, after they were brought to light in a video
compiled by the liberal watchdog Media Matters.
The remarks, made on the air with Bubba the Love Sponge, a popular shock jock, included describing women as "extremely primitive" and "like dogs". Carlson also insulted a number of women individually, calling Alexis Stewart "extremely cunty" and Britney Spears and Paris Hilton "two of the biggest white whores in America".
In a statement on Sunday night, Carlson said he had been caught "saying something naughty" a decade ago.