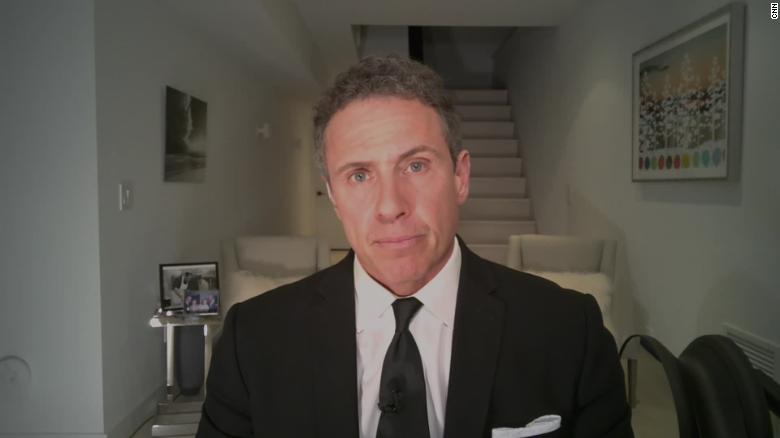 CNN anchor Chris Cuomo said Tuesday that he has been diagnosed with Covid-19.
He is feeling well, and will continue to anchor his 9 p.m. program "Cuomo Prime Time" from his home.
"In these difficult times that seem to get more difficult and complicated by the day, I just found out that I am positive for coronavirus," Cuomo wrote in a
message on Twitter
.
"I have been exposed to people in recent days who have subsequently tested positive and I had fevers, chills and shortness of breath," he wrote. "I just hope I didn't give it to the kids and Cristina. That would make me feel worse than this illness!"