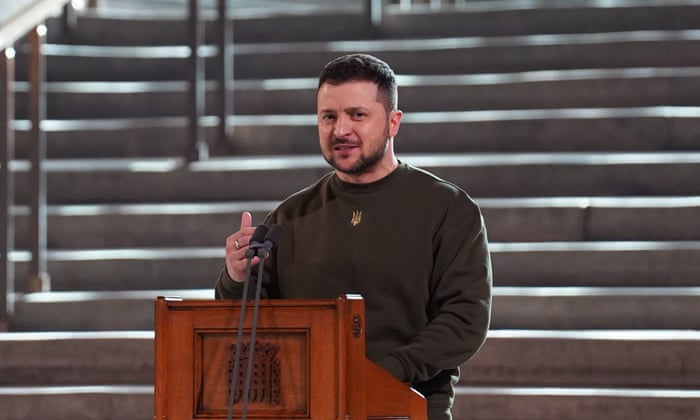 Volodymyr Zelenskiy made an emotional appeal to the UK to supply Ukraine with fighter jets on a surprise visit to the UK, forcing Rishi Sunak, previously opposed to handing over UK jets, to order a defence ministry review into whether Zelenskiy's request can be met.
In a historic address to members of the Commons and the Lords at Westminster Hall, Zelenskiy made the call in a speech lavishing praise on Britain's leadership in the world, and was immediately backed by Zelenskiy's firmest British ally, Boris Johnson.
The former prime minister said: "It is time to give Ukraine the extra equipment they need to defeat Putin and bring peace to Ukraine.'' He said "the best single use of the 100 Typhoon planes in the UK's possession is to deploy them now for the protection of Ukraine", adding, "the faster we do it the better".