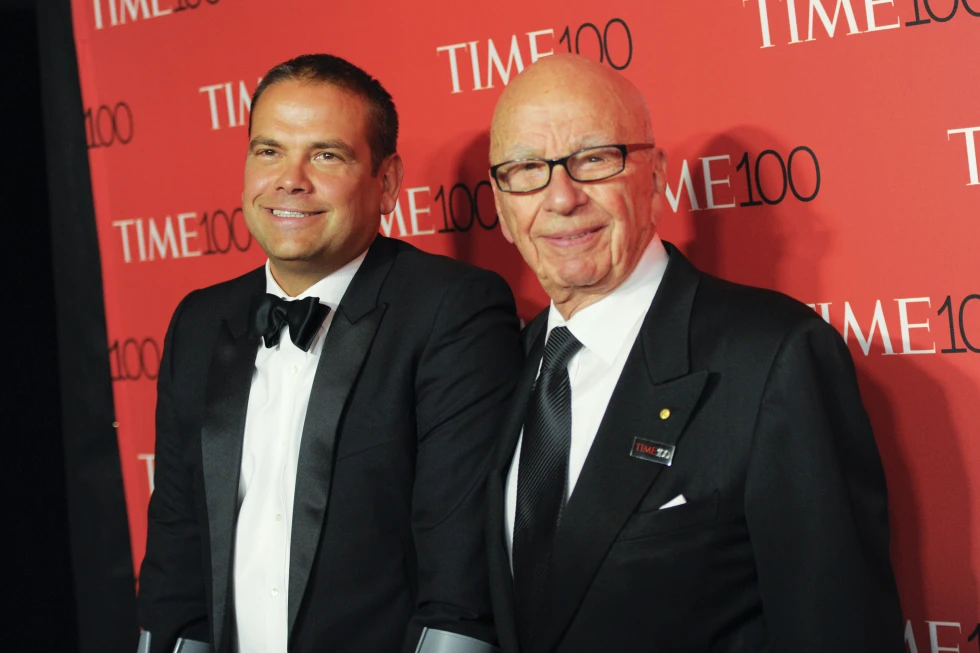 Magnate Rupert Murdoch's surprise announcement Thursday that he's stepping down as leader of his two companies leaves his son Lachlan firmly in line of succession at Fox and the rest of the media empire.
The 92-year-old Australian billionaire's creation of Fox News Channel has made him an enduring force in American politics. He inherited a newspaper in Adelaide, Australia, from his father in 1952 and eventually built a news and entertainment enterprise dominant in the United States and Britain.
Fox said Murdoch would become chairman emeritus of both the news network's parent company, Fox Corp., and the News Corp. media holdings, effective in November. Lachlan will become News Corp. chairman and continue as chief executive officer of Fox Corp.
Lachlan Murdoch said that "we are grateful that he will serve as chairman emeritus and know he will continue to provide valued counsel."
Fox News Channel has profoundly influenced television and national politics since its start in 1996, making Murdoch a hero to some and pariah to others. The 24-hour network converted the power and energy of political talk radio to television. Within six years, it outrated CNN and MSNBC, and still does.