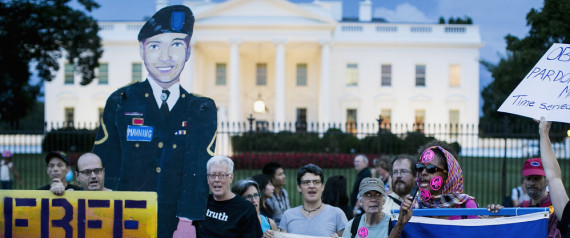 WikiLeaks source Chelsea Manning has expressed her shock that she was "left out of the loop" about an activist accepting a peace prize on her behalf, stating that she is "not a pacifist."

Manning, formerly known as Bradley Manning, was given a 35-year sentence in August for releasing government documents. She is currently incarcerated at an Army prison in Fort Leavenworth, Kan.

In a statement released by The Guardian on Wednesday, Manning says she was not informed when retired Army colonel and peace activist Ann Wright received the Sean MacBride Peace Prize on her behalf.
And Manning's letter provides perhaps the clearest statement yet of her political positions and motivations for releasing 700,000 sensitive government documents to WikiLeaks.
"From my perspective at least, it's not terribly clear to me that my actions were explicitly done for 'peace.' I don't consider myself a 'pacifist,' 'anti-war,' or (especially) a 'conscientious objector,'" Manning writes in the letter, dated October 7. "I'm a 'transparency advocate.'"