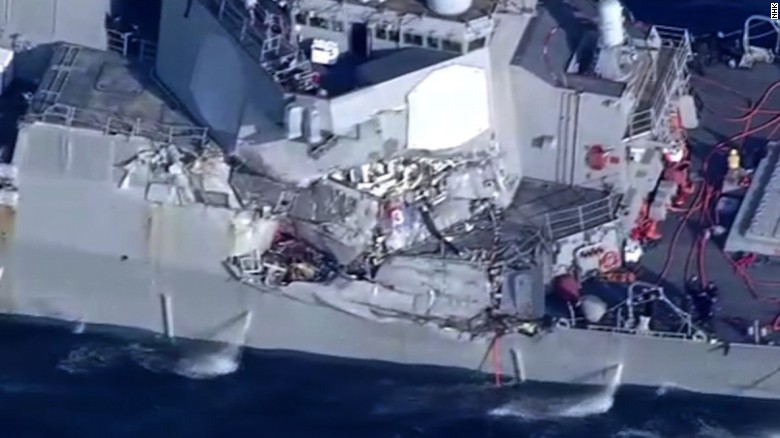 Seven US sailors are missing and one has sustained a head injury after a US destroyer collided with a merchant ship about 56 nautical miles off the coast of Yokosuka, Japan, the Japanese coast guard has told CNN.
The USS Fitzgerald suffered damage to its starboard side above and below the waterline, resulting in some flooding, the Navy said.
A Navy official told CNN the destroyer is under its own power but has limited propulsion.